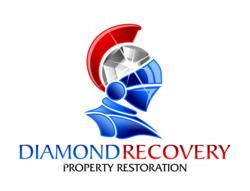 Diamond Recovery Property Restoration restored our building quickly with no loss of business.
Novi, MI (PRWEB) December 13, 2012
In October 2012, Diamond Recovery Property Restoration, formerly known as Tri-County DKI, took on their new name. Diamond Recovery changed its name in an effort to rebrand and expand; they did not want their former title to limit services to just the regional area, as their restoration services are available throughout the state of Michigan.
Diamond Recovery is located in Novi, Michigan and now has a second office in Downtown Detroit. The company is available 24 hours a day, seven days a week, 365 days a year and ensures that their emergency response team will be on site within 60 minutes.
One customer having to use Diamond Recovery's Emergency Response services states, "They were here within one hour. The work they did here was superior. They are true professionals and will get the job done with exceptional service, quality, and craftsmanship."
With over 40-years of experience, Diamond Recovery offers many services in the field of restoration. The company provides restoration services for fire, water damage, and smoke damage as well as mold remediation for residential, commercial and institutional buildings. As stated on the Diamond Recovery website, "We are committed to finding a solution to your emergency, damage, catastrophe, or construction needs. With our team of experts, we feel confident that we can provide you with the best restoration services to get your property back to the pre-loss condition as quickly as possible."
Diamond Recovery Property Restoration is a member of DKI (Disaster Kleenup International) which, according to a member affiliate, only allows members with "outstanding reputations in their communities" and companies that "provide exceptional service to customers."
For information about Diamond Recovery, formerly known as Tri County DKI, visit: http://www.diamondrecovery.com/