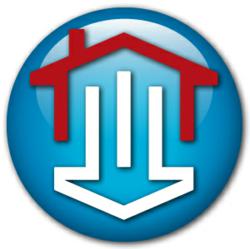 When water damage is involved, waiting is NEVER the answer.
Snellville, GA (PRWEB) March 07, 2012
Water Damage Local.com, a nationwide provider of the most certified water damage and water removal experts, is opening a new branch in several new locations. This year is projected to be one of the biggest storm seasons in over a decade, so prepare yourself and make sure you have a local water damage company that is ready to help you.
Water Damage Local of Atlanta Metro has just opened there doors (with their new location) for anything with water, mold, fire, and sewage cleanup. The rapidly growing company has been in business for 5 years now with a large portion of business coming from referrals from ecstatic customers.
Natural Disasters are always going to be sneaky and powerful, that's why Water Damage Local encourages residents to take the preparation that is needed in order to handle ALL flooding cleanup with professionalism and take every step that is needed to be safe and efficient.
The worst aspect of natural disasters is the unpredictable nature. They come fast, powerful, and when you least expect, causing a flood in your home or business. This is why Water Damage Local has based the business model on creating a nationwide rapid response network to ensure a safe, secure, and most importantly, a certified company to clean up natural disasters in the best way possible.
Water Damage Local also provides consumers with FREE estimates, 24/7 Emergency Services, Education, and 30 minute emergency response time. The most professional service in the water remediation industry, the company holds between 300-500+ customers a month and still focuses on customer satisfaction as their #1 priority.
Water Damage Local developed the free Water Damage Survival Guide and will help homeowners have a better understanding of what to expect when a natural disaster threatens their home or property. The guide covers what property owners need to be aware of when dealing with water damage restoration.
Weather Experts and Meteorologist are predicting this year as being one of the most potentially dangerous years for natural disasters. Water Damage Experts Recommend verifying that your home owners insurance will cover flooding from natural disasters as well as plumbing failures. Many unsuspecting homeowners do not realize that during a natural disaster an insurance policy with a tiny deductible can actually become null and void depending on just one day of not knowing what to do.
[Water Damage Local of Atlanta Metro provides the education and information about preparing for a natural disaster as well as what to do if your home is damaged by a flood, sewage, fire, or even mold. Water Damage Local has technicians ready 24 hours a day, simply contact (855) 356-6360 or go to http://www.WaterDamageLocal.com. With a customer satisfaction focus, home owners will be well taken care of for generations.