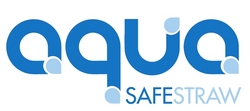 American Association for Laboratory Accreditation
(PRWEB) May 27, 2009
Every travel-friendly AquaSafeStraw water filter drinking straw has the potential to save 5,000 grams of carbon emissions. But how?
First the Insidious Background
It's estimated around 62 grams of Greenhouse Gas is produced for every bottled-water bottle produced and transported. Approximately 27 million tones of plastic go into water bottle manufacture each year, the process using 90 grams of oil and 4 liters of water to manufacture each one 1-litre bottle.
Further, more than 45 billion plastic bottles for drinking water are manufactured every year within the U.S.A. alone, exceeding 30 billion plastic water bottles produced annually requiring in excess of 17 million barrels of oil.
Fewer than 33% of water bottles are recycled despite the International Bottled Water Association advising bottles can be recycled up to 100 times, unnecessarily placing further strain on natural resources.
But the environmental impact continues with discarded bottles creating 124 million cubic meters of landfill and untold hazardous pollution to the environment as millions of used bottles are thoughtless tossed into waterways, parks and reserves.
Is Assured Clean Drinking Water Worth the Environmental Impact?
It might be argued that it is, except for growing evidence bottled water is often anything but clean.
In testing conducted by the Natural Resources Defense Council, 33% of 1,000 bottles from 103 brands of bottled water were found positive for harmful bacteria and synthetic organic chemicals.
Although harmless levels of bacteria are common in bottled water, testing has proven transportation and storage to cause the growth of unhealthy levels of microbes within 30-days, with this level continuing to grow over time.
The World Health Organization advise: "…some micro-organisms, which are normally of little or no public health significance, may grow to higher levels in bottled waters", noting that bottled water is more unstable than tap water, requiring a general consumer health warning, and critical specific warnings to high risk consumers including children and pregnant women.
The Solution is as Simple as Dip and Sip
Chemical-free AquaSafeStraw portable water purification can be used safely even over prolonged periods of time for travel, in survival situations, or home use. Tested and approved by a NATA accredited laboratory recognized by "American Association for Laboratory Accreditation" using International Standard ISO/IEC 17025, the environmentally friendly, pocket-sized portable water filter poses minimal environmental impact during manufacture, and no threat to the environment when finally discarded.
With the ability to filter up to 132 gallons (500 liters) of water, the AquaSafeStraw lasts up to three years, and provides a carbon neutral impact through replacing the equivalent of 2,000 x 250 ml bottles of water.
It is estimated an average family who frequently drink bottled water could easily reduce their carbon footprint by around 3.2 tones of CO2 each year simply by replacing with an AquaSafeStraw water straw.
In as long as it takes to sip, AquaSafeStraw removes up to 99.9999% of waterborne bacteria, including e-coli, plus Cryptosporidium and Giardia from tap water, lakes and streams by filtering at 0.2 micron, considerably below the filter level set by the America's Centre of Disease Control and Prevention.
AquaSafeStraw portable water purifier removes the risk to personal health and the environmental impact caused by the current rate of bottled water production and usage. For more information on the specifications and usage of AquaSafeStraw, visit http://www.aquasafestraw.com/
Media Contact
Andie Domanko
US +800 5862 8787
Australia 1800 602 446
###