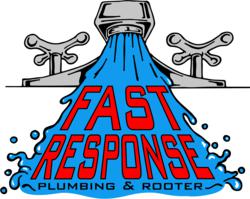 A routine water heater maintenance program will save you money on your monthly energy bill and improve the water quality flowing into your household
San Francisco, CA (Vocus/PRWEB) July 20, 2011
Fast Response Plumbing San Francisco is known for their fast response. After all it is included in their name. They can be reached at (415) 912-1035 for any plumbing needs. They offer exceptional plumbing services in San Francisco and the Peninsula, including helping to maintain customers' water heaters. Having a well-maintained water heater can save a lot of money. Proper maintenance of water heaters will clean debris that contaminates the water flowing in and it helps to keep the water heater functioning properly. Fast Response Plumbing advises customers to upgrade a water heater after about 10 to 15 years of use because newer water heaters are more energy-efficient and cost-effective than their processors.
"A routine water heater maintenance program will save you money on your monthly energy bill and improve the water quality flowing into your household," said Dennis Sosa of Fast Response Plumbing. "Not only will upgrading an aging water heater save money on your monthly bill, it will also qualify people for a rebate from PG&E as part of the effort to conserve energy."
This offer is currently available for online customers only. Online customers can receive the water heater flush special for $125, compared to the regular price of $250, and an upgrade of a water heater for only $975, compared to the regular price range of $1,275 to $1,625.
For more information about these specials or any of Fast Response Plumbing & Rooter's products or services, call them at (415) 912-1035 or visit them on the web at http://www.fastresponseplumber-sf.com.
About Fast Response Plumbing & Rooter
Fast Response Plumbing and Rooter is a San Francisco and San Bruno plumber that specializes in residential and commercial plumbing services throughout the San Francisco and San Mateo areas. Founded in 1996, Fast Response Plumbing and Rooter serves the Bay Area communities of Brisbane, Burlingame, Colma, Daly City, Millbrae, Pacifica, Redwood City, San Bruno, San Francisco, San Mateo and South San Francisco. They can provide services such as water heater installation, drain cleaning and the clearing of debris in sewer lines.
###