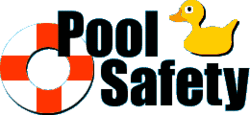 Water safety tips are important for everyone to follow, especially in the summertime. AlarmSystemReport.com provides easy tips for individuals to keep themselves and each other safe.
Orlando, Florida (PRWEB) June 17, 2013
Summer provides the ideal opportunity to enjoy outdoor activities, and for many people these activities center around water—whether it be pools, lakes or even waterparks. When enjoying water activities, it's important to remain safe, even for adults and experienced swimmers.
The safety and security professionals at AlarmSystemReport.com, a site providing home alarm system reviews of the top home alarm companies, created a list of the most valuable water safety tips for individuals of any age.
1. Learn to swim. This may seem obvious, but many people take to the water without knowing how to adequately swim. Even adults can enroll in swim classes, and this greatly reduces the risk of injury and drowning. Even if only swimming in a few feet of water, lessons are a valuable tool for remaining safe.
2. Home pools should include top alarm systems. Pool alarms are a great way to prevent drowning and are one of the best alarm systems for children to remain safe. There are a variety of pool alarms, including those that go around the perimeter of the pool, as well as those that sound an alarm if the surface of the water is broken.
3. Always know the area where swimming is taking place. This is of particular importance when swimming in oceans or lakes. Know shallow areas, rocky areas and other geographical concerns that could make swimming more challenging. It's also important to be educated on changes in depth and about the currents at a particular location.
4. Never combine alcohol with water activities. Alcohol not only affects judgment, but also coordination, which can make swimming more difficult.
5. Always keep a constant eye on children when they are engaged in water activities. This is regardless of the swimming skill level of the child or how shallow the water may be. For children that are younger in age, the best rule of thumb is to ensure they are always within arm's reach.
6. Try to choose swimming areas that are supervised by well-trained lifeguards whenever possible.
7. Know the rules of the area in which swimming is taking place, whether it be a lake, ocean or pool.
8. Create safety rules for family members prior to beginning any water or swimming activity and ensure that everyone in the family is clear on the rules, and the plans in case of emergency.
About AlarmSystemReport.com
AlarmSystemReport.com is the leading provider of information for consumers when choosing an alarm system. The site provides comprehensive reviews and rankings of the top home alarm system companies and equipment in the country, as well as access to coupons, discount codes and instant quotes that can save consumers as much as 35% on the installation of a home alarm system.