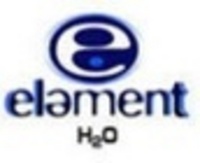 We believe that Element H2O water is a healthy drinking water alternative to contaminated municipal tap water and should be a part of a healthy diet
CHANTILLY, Va. (PRWEB) March 11, 2008
A recent report revealed that a vast array of pharmaceuticals -- including antibiotics, anti-convulsants, mood stabilizers and sex hormones -- have been found in the drinking water supplies of at least 41 million Americans and municipal water suppliers have known about the problem for a long time. In the study, the Washington, D.C. metropolitan area was specifically targeted as containing at least six drug contaminants.
"Element H2O perfected a purified water process using distillation and oxygenation process that produces water that is 99.9% pure," said Marcus J. Stout President of Element H2O. "We believe that municipal tap water is harmful to the human body because the regulatory authorities permit municipal water suppliers to include harmful chemicals in their water," Stout added.
Purified water is regulated by the Food and Drug Administration and each interstate supplier must meet rigorous and frequent tests standards to ensure purity. In addition, in order to meet the classification of "Purified Water" established by the U.S. Pharmacopeia Agency, the water must test at least 99.5% pure.
"We believe that Element H2O water is a healthy drinking water alternative to contaminated municipal tap water and should be a part of a healthy diet," Stout added.
About Element H2O
Element H2O (http://www.elementh2O.com) specializes in providing the highest quality ultra pure oxygenated drinking water to its government, business, consumer and private label clients. Using an eight step proprietary process that guarantees water quality, coupled with a culture of customer satisfaction, Element H2O focuses on adding value to the markets it serves.
To purchase the best drug free purified water and receive world class customer service call 1-866-478-7489.