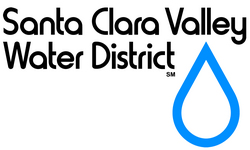 As local stewards of water resources in Santa Clara County, the water district has to be extremely prudent in managing this precious resource and we will do all that is needed to help our community achieve the needed water saving targets
San Jose (Vocus) February 27, 2009
Governor Arnold Schwarzenegger's drought emergency proclamation today heightens the immediate and urgent need to step up water conservation in Santa Clara County.
"The Governor's proclamation will be among the various factors that the water district board of directors will consider at the March 24 meeting when they review the state of county's water supply and decide whether to call for mandatory conservation," said Sharon Judkins, Santa Clara Valley Water District CEO.
Currently, the water district has called on all residents and businesses for a 10 percent voluntary reduction in water use.
With today's proclamation, the Governor called on urban water users to immediately increase their water conservation activities in an effort to reduce their individual water use by 20 percent.
In his proclamation the Governor pointed out that if the emergency conditions have not been sufficiently mitigated, the Governor will consider additional steps and these could include the institution of mandatory water rationing and mandatory reductions in water use.
"As local stewards of water resources in Santa Clara County, the water district has to be extremely prudent in managing this precious resource and we will do all that is needed to help our community achieve the needed water saving targets," said Judkins.
"While we have experienced good rainfall in the last few weeks, it is not enough to compensate for the two successive dry years and continued sharp reduction in our imported water supply. Last week, it was announced that imported water supplies from Sierra Nevada, which accounts for about half of the district's water supply, were being slashed by two-thirds," she added.
In addition, a 2007 court ruling has imposed severe restrictions on pumping water from the Sacramento-San Joaquin Delta, which delivers water from Sierra Nevada snowpack.
The Santa Clara Valley Water District manages water resources and provides stewardship for the county's five watersheds, including 10 reservoirs, hundreds of miles of streams and groundwater basins. The water district also provides flood protection throughout Santa Clara County.
Contact: Susan Siravo
Office: (408) 265-2607, ext. 2290
Cell: (408) 398-0754
# # #