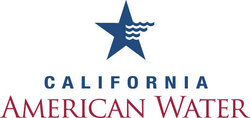 We are pleased to report that the water supplied to our customers is of higher quality than required by state and federal drinking water standards
Sacramento (Vocus) July 7, 2009
California American Water recently announced the results of its 2008 water quality reports for all ten Sacramento service areas.
The reports show that water quality meets state and federal standards for all of its Sacramento area systems. California American Water has about 60,000 customers within this area.
"We are pleased to report that the water supplied to our customers is of higher quality than required by state and federal drinking water standards," said Andy Soule', general manager of California American Water's Northern Division. "Our team works hard everyday to ensure the highest quality product for our customers. These results are a testament to that effort."
The annual reports measure the quality of California American's water against the standards established by the U.S. Environmental Protection Agency and California Department of Public Health. The report details drinking water sources, the testing methodology, the substances detected in the water and the levels of those substances. Commonly asked questions and answers concerning drinking water are also included.
California American's water quality reports, which are updated and distributed annually, were delivered to Sacramento customers in May and June. Most reports will arrive as a customer bill insert. However, some will be directly mailed to customers' homes.
Those who are not direct recipients of a water bill (e.g., renters) can request a copy of the report for their area from the company's customer service center at 1-800-565-7292. The reports will also be made available online at http://www.californiaamwater.com .
California American Water, a wholly owned subsidiary of American Water (NYSE: AWK), is the largest investor-owned water utility in the state, providing high-quality and reliable water and/or wastewater services to approximately half a million people. Founded in 1886, American Water is the largest investor-owned U.S. water and wastewater utility company. With headquarters in Voorhees, N.J., the company employs more than 7,000 dedicated professionals who provide drinking water, wastewater and other related services to approximately 15 million people in 32 states and Ontario, Canada. More information can be found by visiting http://www.amwater.com .
###