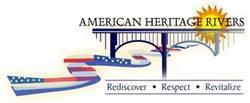 The fact that the federal government has finally stepped up and implemented a law that will protect children across the nation is fantastic
Cold Spring, NY (Vocus) December 3, 2008
Vincent Tamagna, president of American Heritage Rivers Alliance (AHRA), hails the new Virginia Graeme Baker Pool and Spa Safety Act, set to take effect on December 19, 2008. The act will require all public pools and spas to be equipped with drain covers that comply with the ASME/ANSI A112.19.8-2007 standard.
Enacted to help prevent suction entrapment injuries, the new federal law will require all public swimming pools, spas, and wading pools to meet its new requirements. "The fact that the federal government has finally stepped up and implemented a law that will protect children across the nation is fantastic," Tamagna expressed. In addition to installing new drain covers, the act will also require older systems to add a Safety Vacuum Release System (SVRS), or a Suction-Limiting Vent System, or one of several other systems determined to be equally effective by the Consumer Product Safety Commission.
When the law takes effect, public pool and spa owners and operators will face a potential fine of $1.825 million for noncompliance. Congress is considering legislation that would increase the penalty to $10 million or higher. "The threat of such hefty fines for not bringing a pool or spa up to regulation demonstrates just how important this act is," Tamagna pointed out.
"This law is a huge step in helping to prevent future pool-related tragedies," said Bruce Bagin, president of B&B Pool and Spa Center , which is also a water safety sponsor of the AHRA and Hudson River Navigator. "With new technological advances, pools and spas are not only becoming more child-safe, they're becoming more environmentally-friendly as well."
In following the new compliance requirements, B&B will be making available the IntelliFlo VS+SVRS pump to its customers. The IntelliFlo pump meets the new anti-entrapment requirements and includes a built-in controller with proprietary software that immediately detects blockage and automatically shuts itself down within seconds.
In addition to bringing pools and spas up to regulation, the IntelliFlo pump comes with the potential to save its users thousands of dollars over its long life. Through the use of an exclusive permanent magnet motor, IntelliFlo provides significant "base" energy savings over any pump with an induction motor. It also includes features that allow custom programming for filtering, heating, cleaning, and water operation, assuring the lowest energy use possible.
For more information about the Virginia Graeme Baker Pool and Spa Safety Act visit http://www.cpsc.gov/phth/vgpsa.pdf. To find out more on B&B and its safety-oriented products, visit http://www.bbpoolandspa.com or call 845-356-0837.
About American Heritage Rivers Alliance
In 1997 Executive Order 13061 designated American Heritage Rivers to be named in perpetuity. In 2007 the rivers became an Alliance (AHRA) with a threefold mission of natural resource and environmental protection; economic revitalization; and historic and cultural preservation. Charged with fulfilling the rivers' missions are executive officers of each river, called Navigators; they are not empowered to act until requested by their local communities. That key restriction ensures AHRA will never be a federal bureaucracy. The Alliance is a permanent member of the White House Council on Environmental Quality (CEQ) composed of directors or assistant secretaries of 16 federal agencies that regularly meet in the White House to cut through federal red tape. The CEQ allows AHRA to provide access to federal multi-agency partnerships and to leverage federal dollars. Currently, AHRA is seeking Charter Benefactors for permanent endowments. Charter Benefactors receive permanent scalable returns on their Corporate Responsibility investments.
AHRA President Vincent Tamagna can be reached at 845-265-7000.
FOR INFORMATION, CONTACT:
Ms. Megan McConville
Phone: 845-265-7000
Fax 845-231-4061
# # #