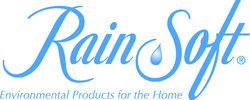 Elk Grove Village, IL (Vocus) June 22, 2010
Aquion Water Treatment Products, LLC, the parent company for RainSoft Water Treatment Systems, announced today they have added one of the nation's premier water treatment professionals to their growing list of authorized dealers. RainSoft of Hampton Roads in VA will now offer their customer's RainSoft's premium line of water treatment equipment including water conditioners and drinking water systems.
"I believe that this partnership with RainSoft of Hampton Roads is a perfect match. RainSoft of Hampton Roads is a professional organization that is dedicated to providing the very best water treatment products, and world class service to the residential, and commercial markets in all of Hampton Roads. I am excited to have them representing RainSoft." said Dan Pfister, RainSoft's North Atlantic Regional Director.
"We are very excited to partner with RainSoft and be able to provide the nations premier water treatment systems to our valued customers. The philosophy of our companies is consistent, and ISO Certification from RainSoft is a match with our ideals and business practices. We look forward to helping our friends and neighbors in the Hampton Roads area obtain the quality of water that they deserve. The support from RainSoft ensures that we will be able to supply water treatment systems that families in this region will be able to enjoy for a lifetime." said Randy Wright, President of RainSoft of Hampton Roads.
For a free in-home water analysis, Hampton Roads area homeowners are encouraged to call
(757) 643-8801. RainSoft of Hampton Roads' team of water quality professionals have the expertise and now they have the RainSoft products to meet any water quality needs.
To find out more about how you can benefit from RainSoft Water Treatment products, visit http://www.RainSoft.com.
About RainSoft:
RainSoft has been in the business of providing the finest home water filtration systems and whole house air purification systems for families and businesses around the globe since 1953. One location in Elk Grove Village, Illinois has given way to several hundred dealer offices across the nation and offices in many countries around the world. With their dedication to extensive laboratory research and development and rigorous third party testing, RainSoft is committed to becoming the most trusted source of residential and light commercial air and water quality in North America. For more information on RainSoft, please call 1-800-RAINSOFT or visit RainSoft.com
###