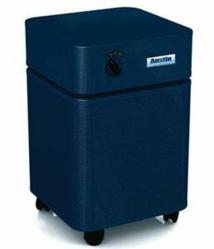 Approximately 60 million Americans suffer from asthma and allergies.
Charlotte, NC (PRWEB) May 24, 2012
Filtersfast.com, the leader in online air and water filters, added a new line of air purification systems to their stock assortment. Austin Air, a manufacturer of air purifier units, was chosen by the U.S. Government to help address the crucial air quality issues in New York during the aftermath of 9/11. They fulfilled the single largest deployment of air purification units ever in the history of the United States. Filtersfast.com is proud to carry a collection of Austin Air 3-stage, 4-stage and 5-stage air purifier systems.
Austin Air Purifiers combine proven filter technology to provide the best overall protection from a wide range of airborne particles, chemicals, gases and odors. Voted number one by customers worldwide, Austin Air Allergy Machines remains the original maker of high-end filtration systems and has the largest air cleaner manufacturing facility in the world.
Allergies are characteristic of the overreaction of the human immune system to foreign protein in substances that could be inhaled, eaten, touched or injected. To get allergies under control, education is key to learning what is triggering an allergy (i.e. food, pets, fragrances, humidity or dust). Many experts believe that water will keep the body hydrated, while flushing out and strengthening one's immune system. Monitoring the outdoor air quality will help determine whether or not the air quality index (AQI) will be a concern when deciding to venture outside for the day. Indoor air humidity could create such allergens as mold and mildew that can be toxic to the body's system. A dehumidifier will help to decrease moisture in the air to prevent mold and mildew build-up. Find out how to thwart asthma and allergy symptoms in this Filtersfast.com video clip.
Selecting a quality air purifier in the Austin Air series of standard air units include:
1. The Healthmate Standard Purifier for everyday air quality concerns.
2. The Healthmate Plus Purifier is developed for individuals living in small spaces and adds ultimate protection for people with chemical sensitivity.
3. The Allergy Machine specifically offers maximum protection for people with asthma and allergies.
4. The National Sleep Foundation Bedroom Machine is designed for those who suffer from various sleep-related problems.
5. The Pet Machine is designed specifically for people who have pets that can leave unwanted odors.
According to the Asthma and Allergy Foundation of America (AAFA), approximately 60 million Americans suffer from asthma and allergies. Austin Air provides ultimate protection from poor indoor air quality for a sounder sleep, minimal snoring, fewer nighttime allergy and asthma attacks, less coughing, sneezing, wheezing, dry mouth and runny noses. Backed by the best warranty, Austin Air's superior Healthmate Allergy Machine is now the air cleaner of choice by physicians and specialists both nationwide and abroad. Filtersfast.com also offers Austin Air Allergy Machine pre-filters and replacement HEPA filters.
Filtersfast.com remains committed as an authoritative resource to let consumers know about the importance of changing their air filters and water filters, since 2004. By simplifying a sometimes mundane, but very necessary task, Filtersfast.com strives to add to their customers' overall quality of life by offering first-rate products at the best competitive prices. For more information, visit http://www.filtersfast.com.