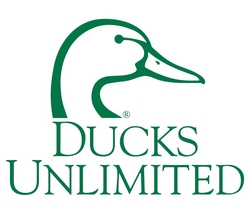 The new DU website is the ultimate tool for waterfowl hunters and conservationists throughout the year.
Memphis, Tenn. (Vocus) November 3, 2010
Ducks Unlimited has launched an upgraded website featuring a fresh design, improved navigation and many other functional enhancements. These improvements will help make http://www.ducks.org a more comprehensive and user-friendly online resource for waterfowl hunters and wetlands conservationists.
"The new DU website is the ultimate tool for waterfowl hunters and conservationists throughout the year," DU Web Director Anthony Jones said. "In addition to providing a wealth of waterfowl hunting resources, we're also encouraging visitors to connect, share and participate with the DU community through the site. We've listened to our supporters over the years and incorporated many enhancements based directly on their feedback. The result is a more appealing design, easier navigation and a greatly improved experience for our supporters."
Visitors to the DU website will notice more hunting content, photos and videos than ever before. They will also see more information about DU's conservation activities both continentally and in their home state. To make the user experience even more convenient and personal, visitors may customize their own "My DU" page to show their favorite hunting, conservation and local content each time they come back to the site.
Tom Fulgham, DU's chief communications officer, said the launch of the new site exemplifies DU's efforts to further engage with its members. "Our goal in upgrading and personalizing the Ducks Unlimited website was to further engage current and potential DU supporters because their support helps us achieve our conservation mission. We strive to provide value for those who support DU, and we are very excited to provide them with this helpful tool."
In addition to providing value for DU members, the new website will also play an important role in grassroots support for the organization. Visitors to the site will have quick access to information about local events and volunteer opportunities in their area. They will also have more options to join and donate online directly through the site. The new site will strengthen DU's ability to generate funds that can be used to conserve more habitat and help fill the skies with waterfowl for future generations.
Visit the new and improved Ducks Unlimited website at http://www.ducks.org .
Ducks Unlimited is the world's largest nonprofit organization dedicated to conserving North America's continually disappearing waterfowl habitats. Established in 1937, Ducks Unlimited has conserved more than 12 million acres thanks to contributions from more than a million supporters across the continent. Guided by science and dedicated to program efficiency, DU works toward the vision of wetlands sufficient to fill the skies with waterfowl today, tomorrow and forever.
###