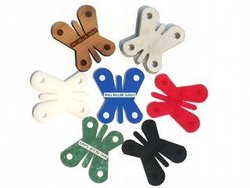 This will make it possible for the entire web use Big Blue Saw to turn ideas into real parts.
Atlanta, GA (PRWEB) September 27, 2010
Big Blue Saw is proud to announce today the world's first API for custom digital manufacturing. Now any e-commerce website or software application can use Big Blue Saw to turn designs into real products made of metal, plastic, wood, leather, and more.
"This will make it possible for the entire web to use Big Blue Saw to turn ideas into real parts," said Simon Arthur, founder of Big Blue Saw. "We expect that this will open up a whole new ecosystem of applications to take advantage of the tremendous potential afforded by the Maker API."
The first release of Big Blue Saw Maker API is available now to everyone free of charge. Big Blue Saw expects to see a variety of new uses for the online quoting system, including such things as:

A "Get Quote" button on a CAD drawing package that lets you instantly receive a price for the part you're designing.
A software package that helps waterjet shops quickly estimate quotes.
A price comparison website which allows customers to easily get competing quotes for custom parts, like Google Shopping does for consumer goods.
A website that lets you customize parts like gears, electronic enclosures, or license plate frames and gives you an instant quote for the price.
About the New Big Blue Saw Maker API
The new Maker API is an open, standards-based (HTTP and XML) tool which gives access to Big Blue Saw's sophisticated waterjet and laser machining pricing system. This early release of the API is currently open to all developers without fee or a signup process.
Here are 2 examples of how the new Maker API can make it work for a robotics website:
1. The customer picks a set of motors and electronic components for a robot on a robotics website. Software on that website then puts together a design for a baseplate that matches exactly with the parts that were chosen: the correct hole pattern for the bearing blocks and mounting holes that match the circuit boards. The web server now presents a request to the API for that baseplate with a choice of different materials.
The website user is then shown the prices for the baseplate with various material options and can place an order.
2. A robot builder designs an aluminum part her favorite CAD software. A plugin for the software immediately lets her know how much the part would cost to make the part.
More information is available at the following URL:
http://www.bigbluesaw.com/saw/big-blue-saw-blog/general-updates/announcing-the-worlds-first-api-for-makers.html
About Big Blue Saw
Founded in 2005, Big Blue Saw (http://www.bigbluesaw.com) provides machining services for a wide variety of applications, including lighting, automobiles, robotics, electronics, and decorative art. Big Blue Saw's website allows fast, easy online ordering of parts made using the latest technologies in computer controlled waterjet and laser machining.
Big Blue Saw's services are part of a larger trend toward mass-customization, digital manufacturing, and customer "co-creation".
For example, the New York Times had this to say on September 2, 2010:
"The democratization of manufacturing parallels the user-generated content explosion unleashed by content-sharing sites like YouTube. "
Venture Beat. July 19, 2010:
"Customer 'co-creation,' the practice of allowing customers to 'build their own' products, is gaining quite a bit of traction among US online retailers."
Shelterpop. September 22, 2010:
"Customization isn't just a product trend; it's the new way of the world. In the age of social media and networking, we all have a profile and a voice. The Internet has enabled us to join just about any discussion, make comments on everything and share information with a single click. We all want to leave our fingerprint. As Arianna Huffington said at a recent conference, 'Self-expression is the new entertainment.' "
In an interview on Big Blue Saw's website, customer Ray Russell said:
"The only we're going to compete with foreign manufacturing is through this high tech arena. There's no way we're going to be able to do it on the old style of intensive labor. "
###