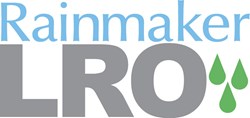 With the new strategy in place we experienced an average renewal increase of 6 percent from 2011 to 2012 and we still maintained an acceptable turnover to renewal ratio. This helped us reach almost double-digit revenue growth year-over-year.
Atlanta, GA (PRWEB) February 26, 2013
The Rainmaker Group, the leading provider of revenue management and profit optimization solutions to the multifamily housing and gaming/hospitality industries, today announces exceptional revenue growth and net effective rent lift realized by its long-time customer, Waterton Residential. From 2011 to 2012, Waterton experienced an average net effective rent lift of 7.2 percent as well as overall revenue growth of 9 percent, helping the company outperform its competition in almost every market.
"The Waterton team just gets it, and as a result they are implementing innovative strategies to maximize the capabilities of the LRO system," said Andrew Rains, executive vice president of Rainmaker LRO. "Their collective experience within the multifamily industry, coupled with their innate understanding of what software-based, optimized pricing practices can deliver, has ultimately led to the success they have achieved. Their pricing teams trust in the system and the mathematical processes, and together they have yielded significant results."
Since Waterton has used LRO's optimized pricing platform for more than four years, and currently maintains 17,000 units on the system, the executive team was comfortable with the software and looked for ways to better utilize the system. One such innovative advancement was leveraging new approaches to renewal pricing by eliminating the standard renewal increase cap. "By taking the percentage lift cap out, we enabled LRO to price where we should be, or closer to 'street price,'" said Greg Lozinak, executive vice president and chief operating officer for Waterton. "With the new strategy in place we experienced an average renewal increase of 6 percent from 2011 to 2012 and we still maintained an acceptable turnover to renewal ratio. This helped us reach almost double-digit revenue growth year-over-year.
"Additionally, we saw several long-term to long-term lease renewal increases in the 30-50 percent range. While these were not the norm, we did have residents who received and accepted double-digit increases. Increases of this magnitude would not have been possible had we not let the LRO system do what it was intended to do – drive net effective rents." he continued.
Further ensuring their success with optimized, software-based pricing practices, the Waterton team understands they can't out-think the LRO system. They know there can be discrepancies between what on-site teams think pricing should be and what the actual pricing recommendations are, and they have processes in place to maintain the correct pricing strategy. "There is a reason behind any change," explains Barney Pullam, Waterton's vice president, business process. "We encourage associates to raise red flags when they feel the pricing is off, but they also need to be able to substantiate the 'why.' When our teams raise concerns about pricing before granting an override, we dig into the system, reevaluate our parameters and competitor sets because we trust the math behind the pricing."
Rainmaker LRO™ is the leading multifamily lease rate optimization solution used to maximize revenue from apartment leases. The system calculates optimized pricing based on multiple factors that influence rate setting, including traffic and lease duration, move-in dates, competitive affects and other metrics. The system also produces enterprise-wide demand forecasts by measuring and analyzing historical and current market metrics and performing calculations necessary for occupancy predictions that are dynamically updated as market conditions change.
About Rainmaker
The Rainmaker Group is the market leader in profit optimization solutions for the Multifamily Housing and Gaming & Hospitality industries. Rainmaker software, coupled with professional business consulting services, enables multifamily housing operators to maximize revenue from apartment leases and helps operators of casino hotels and other hospitality enterprises secure the most valuable customers to increase their profitability. Rainmaker is a Microsoft Gold Certified Partner and leverages cutting-edge research in order to bring customers the most sophisticated solutions to their revenue management challenges. Adopted by industry leaders and niche players alike, Rainmaker solutions provide clients a strategic advantage in achieving the highest profitability from their assets. Multifamily housing clients include leaders such as Archstone, AvalonBay Communities, Equity Residential, Gables Residential, Post Properties, Mid-America Apartment Communities and more. Gaming/Hospitality clients include leading casino/hotel organizations such as Atlantis The Palm Dubai, Caesars Entertainment, MGM Resorts International, Omni Hotels & Resorts, Wynn Las Vegas and many others. Headquartered in northern Atlanta, GA, Rainmaker is an innovator and thought leader in the highly specialized revenue optimization field. For two consecutive years, Inc. magazine ranked Rainmaker among America's top 5,000 fastest-growing, privately held companies. For more information, visit http://www.LetItRain.com.
About Waterton Residential
Waterton Residential, one of the leading multifamily companies in the nation, is focused on the acquisition and management of apartment communities in multiple markets. Since its inception in 1998, the Waterton Residential team has remained committed to outstanding customer service by providing a community its residents are proud to call home. With more than 19,000 apartment homes in over 50 communities in 13 states, the Waterton Residential brand signifies exceptional living experiences, a sense of community, and home. Waterton employs more than 500 associates who are committed to achieving the Waterton Residential vision – To Be THE Leader In The Multifamily Industry. For more information, visit http://www.watertonresidential.com.