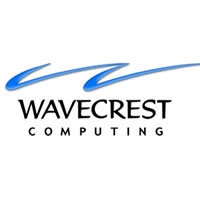 Melbourne, FL (PRWEB) October 27, 2009
Wavecrest Computing Inc., a leading developer of Internet usage management products, is celebrating thirteen years of business and reliable Internet filtering and monitoring products and support.
Since 1996, Wavecrest Computing has developed, marketed and supported a spectrum of innovative Internet monitoring and reporting solutions. Their products help all types of organizations manage employees' online activities and ensure compliance with acceptable use policies. Starting thirteen years ago with a single customer, their client base has grown to more than 3,000 organizations, many of them Fortune 500 companies and high profile government agencies.
The credit goes to an unusually talented and well-led team of development, sales and support staff. They all work directly for Wavecrest Computing at their Melbourne, Florida office. For years these dedicated men and women have made sure that Wavecrest consistently delivers the personalized attention that their customers need to meet the many dynamic challenges associated with use of the Internet in the workplace.
Those challenges have certainly evolved over the years. Examples include the very real and seriously increasing risks of productivity losses, bandwidth drains, legal liability, and network security threats. As the Internet grows and the challenges escalate, Wavecrest Computing continues to keep pace every step of the way. This includes upgrading all of their Cyfin and CyBlock products to deal with emerging issues associated with a variety of Web 2.0 advances such as social networking. At the same time, they have been busy incorporating new features such as protocol filtering and trend reporting.
Wavecrest Computing's latest innovation is CyBlock Appliance, a hardware based Internet-usage management device. Designed to monitor and help control use of all Internet protocols, i.e., IM, P2P, Email and more, CyBlock Appliance is a standalone proxy, monitor, filter and reporter.
Throughout the years Wavecrest Computing's products have been well received and proven to be highly reliable and cost-effective. The company backs all of its software products with a 90-day money-back guarantee, an offer that speaks volumes about the firm's confidence in its products and services.
About Wavecrest
Founded in 1996, Wavecrest Computing is a recognized B2B leader in policy-based Web-use management solutions. The company's products are relied on by IT personnel, HR professionals and business managers around the world to proactively address issues of Internet abuse, legal liability, security threats, workforce productivity and misuse of bandwidth. Wavecrest has been profitable since 1997, and sales have increased steadily since then. Among our more than 3,000 clients are Procter & Gamble, Lockheed Martin, HP, Volvo, British Telecom, Edward Jones, Blue Cross/Blue Shield, IBM, Burlington Northern Santa Fe Railway (BNSF) and a growing list of global enterprises and government agencies.
###