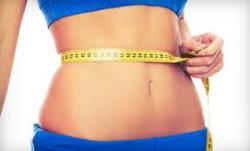 We can treat any area of the body that needs tightening, toning or smoothing. There is no limit to how many areas a patient can treat in one sitting.
Brentwood, Tennessee (PRWEB) May 15, 2013
The plastic and cosmetic doctors at NuBody Concepts encourage consumers to "get bikini ready" for the summer with NuBody Concepts' WaveSculpt non-surgical procedure.
"This internationally proven non-invasive, body-contouring process uses TriPollar radio frequency technology to safely reduce cellulite, unwanted fat pockets and facial wrinkles. Patients love this walk-in, walk-out procedure because there is no downtime and they can get back to their daily routine immediately after treatment" says Dr. Trey Emerson Cosmetic Doctor at NuBody Concepts.
Dr. Emerson adds, "We can treat any area of the body that needs tightening, toning or smoothing. There is no limit to how many areas a patient can treat in one sitting. Patients can treat fine lines and wrinkles on the face or tighten up the chin and neck area. WaveSculpt is also a great option for men and women who would like to sculpt and firm their abs, hips, buttocks and legs."
The WaveSculpt procedure is very comfortable; some patients compare it to a warm stone massage. This cosmetic procedure is performed at NuBody Concepts' surgical center in their Brentwood, Tennessee or Memphis, Tennessee location. The entire cosmetic procedure takes about 30 – 40 minutes for one session and patients can resume normal activity immediately following.
The cosmetic and plastic surgeons at NuBody Concepts perform many WaveSculpt procedures in the spring and early summer as men and women want to gear up for summer time and bathing suit weather. The WaveSculpt body contouring process uses a third-generation TriPollar radio frequency technology to safely and effectively heat tissue by passing electrical currents using electrodes at specific frequencies. The advances in TriPollar technology allows NuBody Concepts cosmetic doctors to limit the energy only to the treatment area to better penetrate the skin at various depths and simultaneously heat both the dermis and hypodermis. Treatment of both skin layers contracts collagen fibers and helps regenerate new collagen and shrinks fat cells.
Men and women love the benefits of WaveSculpt. Results are visible after the first treatment and after a number of treatments patients are experiencing long term results. This non-invasive, safe and pleasant cosmetic procedure is a quick solution to get "bikini ready" for summer. Patients can resume their daily routine immediately after treatment.
NuBody Concepts of Tennessee offers a variety of body sculpting and cosmetic procedures for men and women of all ages. In addition to the WaveSculpt procedure, Dr. Trey Emerson and his team also offer AquaLipo, NaturalFill for the buttocks, NaturalFill for hand rejuvenation, and NaturalFill for the breasts. NuBody Concepts also offers Botox and Dot Therapy for the face. For years consumers have consulted with the cosmetic and body contouring experts at NuBody Concepts. Most patients who have undergone any of NuBody Concepts' plastic surgery or cosmetic procedures are happier in life, have a better attitude and a more positive self image.
Dr. Emerson adds, "It's so wonderful to see patients after their cosmetic procedure. Their whole attitude has changed. They tend to have a better outlook on life and their personality is much more vibrant. We really work with our patients to create customized results. Each patient who walks through our surgery center doors comes to us with very different reasons as to why they want an improved look. Our surgical staff and cosmetic doctors listen closely to each patient, we strive to deliver customized results that last."
NuBody Concepts is located in Memphis, Tennessee and Brentwood, Tennessee. For more information on WaveSculpt and their many other body contouring procedures please visit http://www.nubodyconcepts.com or call 615-866-2240 for their Brentwood cosmetic & surgical center or call 901-969-3700 for their Memphis cosmetic & surgery center.