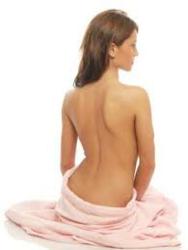 Patients love the way they look and feel even after just one body sculpting session
Brentwood, Tennessee (PRWEB) May 22, 2013
NuBody Concepts of Tennessee help patients get "bikini ready" for Summer 2013. "Patients are raving about our revolutionary WaveSculpt body contouring procedure. They love the way they look and feel even after just one body sculpting session," says Dr. Trey Emerson, Cosmetic Doctor at NuBody Concepts in Brentwood and Memphis, Tennessee.
WaveSculpt is currently redefining the methods and modalities chosen for procedures performed by using TriPolar Radio Frequency. This non-invasive, safe and successful technique is shown to deliver the best results possible with no down time.
The verdict is in, and NuBody clients are praising the results of this exciting new procedure! One client in particular stated, "I feel more toned, defined and confident. In just three procedures I could see a noticeable difference in how my clothes fit and how I felt [about myself]."
The WaveSculpt procedure has the ability to transform more than just the body; its positive effects are long reaching and can be seen in many areas of one's life. When you look GREAT, you feel GREAT. And, when you feel GREAT you do GREAT.
WaveSculpt has helped manymen and women redefine their self-perception and thereby enhanced their mental energy, confidence and performance. Patients are raving about how WaveSculpt is helping to boost their confidence to make a difference in their everyday life and in their career. A self- assured, energetic, confident attitude translates into a more receptive, successful approach in the work place. One WaveSculpt participant found the procedure and results to be so revolutionary and spectacular that she recently revealed that she has had not one but eight procedures done and plans to do more.
The WaveSculpt procedure eliminates the everyday worry and struggle that goes hand-in-hand with trying to hide problem areas that cause concern. "Patients are feeling more liberated and free once they can fit comfortably in the newest style of clothing without compromise and they can reveal the real inner self that has been hiding inside," adds Emerson.
In addition to the incredible results being reported on a daily basis, the ease and accessibility of WaveSculpt is drawing in new patients. The WaveSculpt body contouring procedure is a non-invasive, no downtime solution men and women have been looking for. Performed by the knowledgeable body contouring specialists of the NuBody family, each body sculpting session can be completed over the course of a lunch break, with the client being able to get up and back to their daily routine immediately afterwards. The WaveSculpt procedure performed in NuBody's Tranquility Rooms create an inviting and unintimidating atmosphere of complete relaxation perfectly suited for this virtually painless process.
In addition to the WaveSculpt procedure the cosmetic doctors at both NuBody Concepts of Brentwood TN and NuBody Concepts of Memphis TN offer a variety of other body and skin tightening procedures. Men and Women rely on NuBody Concepts for AquaLipo (a water assisted form of liposuction), NaturalFill for the Face, NaturalFill for the Buttocks, NaturalFill for the breasts and NaturalFill for hand rejuvenation. Other body contouring procedures include Botox and DOT Therapy.
For more information or to schedule a consultation, men and women seeking a tighter and more fit look are encouraged to call NuBody Concepts of Brentwood TN at 615-866-2240 or NuBody Concepts of Memphis TN at 901-969-3700 or visit online at http://www.nubodyconcepts.com