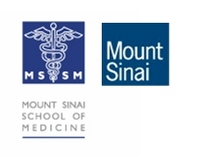 In his NIMH position, Dr. Goodman experienced first-hand that success in extramural funding of clinical research goes to those investigators who have partnered with basic neuroscientists to develop vertically integrated translational research programs
New York, NY (Vocus) May 4, 2009
Wayne K. Goodman, MD, a pioneering researcher in the field of Obsessive-Compulsive Disorder (OCD), has been named Chair of Psychiatry at Mount Sinai School of Medicine, effective July 1, 2009. Dr. Goodman comes from the National Institute of Mental Health (NIMH) where he is Director of the Division of Adult Translational Research and Treatment Development. Prior to joining NIMH, he served as Chairman of the Department of Psychiatry at the University of Florida in Gainesville.
In 1985, Dr. Goodman founded and served as Chief of the Obsessive Compulsive Disorders Clinic at Yale University's Clinical Neuroscience Research Unit. He is the principal developer of Y-BOCS, the rating gold standard for OCD, and he conducted some of the first controlled trials of selective serotonin reuptake inhibitors. Dr. Goodman was the co-founder of the Obsessive Compulsive Foundation, which is the major consumer advocacy organization for OCD, and served as chair of its scientific advisory board for 10 years.
"In his NIMH position, Dr. Goodman experienced first-hand that success in extramural funding of clinical research goes to those investigators who have partnered with basic neuroscientists to develop vertically integrated translational research programs," said Dennis S. Charney, MD, Anne and Joel Ehrenkranz Dean of Mount Sinai School of Medicine and Executive Vice President for Academic Affairs at The Mount Sinai Medical Center. "With our wealth of potential basic science partners, whose work is relevant to psychiatric disorders, and Dr. Goodman's outstanding track record, Mount Sinai is poised to become the model for conducting clinical neuroscience research beyond traditional departmental boundaries."
Dr. Goodman said, "Mount Sinai offers unparalleled opportunities to bring to bear new technologies and innovations in drug discovery targeting major neuropsychiatric disorders, such as Schizophrenia, Alzheimer's Disease, Depression, Autism, PTSD, OCD and Bipolar Disorder. I look forward to working with my colleagues in the other brain sciences to attain this goal."
Dr. Goodman has published more than 200 articles in scientific journals and has received several prestigious honors, including the Mysell Lecture Award from Harvard University and recognition as one of the Best Doctors in America from 2003-2008.
Dr. Goodman is a member of the American College of Neuropsychopharmacology, Distinguished Fellow of the American Psychiatric Association, and Acting Chair of the FDA's Psychopharmacologic Drug Advisory Committee. He also serves on the Governor's Council on Suicide Prevention in Florida.
A native New Yorker, Dr. Goodman graduated from Columbia University with a BS in electrical engineering. He received his medical degree from Boston University and completed his internship, residency, and a research fellowship at Yale University School of Medicine where he remained on faculty until 1993.
About The Mount Sinai Medical Center
The Mount Sinai Medical Center encompasses The Mount Sinai Hospital and Mount Sinai School of Medicine. The Mount Sinai Hospital is one of the nation's oldest, largest and most-respected voluntary hospitals. Founded in 1852, Mount Sinai today is a 1,171-bed tertiary-care teaching facility that is internationally acclaimed for excellence in clinical care. Last year, nearly 50,000 people were treated at Mount Sinai as inpatients, and there were nearly 450,000 outpatient visits to the Medical Center.
Mount Sinai School of Medicine is internationally recognized as a leader in groundbreaking clinical and basic science research, as well as having an innovative approach to medical education. With a faculty of more than 3,400 in 38 clinical and basic science departments and centers, Mount Sinai ranks among the top 20 medical schools in receipt of National Institute of Health (NIH) grants.
# # #