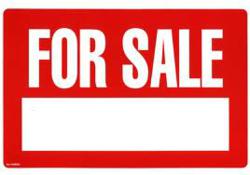 The PLB Investment Group has published these tips online as part of its ongoing services.
Jacksonville, Florida (PRWEB) April 13, 2013
Selling homes can be successful or a struggle depending on the financial circumstances of a homeowner. Those not achieving success with a realtor now have the ability to learn the various ways to sell a house without a realtor online. The PLB Investment Group has published these tips online as part of its ongoing services provided at http://www.realestatetampaflorida.com/sell-your-house.
Extraordinary circumstances in real estate can prove to be a challenge for a homeowner who has not been confronted with trouble before purchasing a home. The process of selling is usually a complex process that generally requires help from a realtor or other real estate professional.
Because denials can be common due to debts or bad credit, homeowners can now learn to sell a home without using the traditional sales channels.
The PLB Investment Group has arranged its services to be useful and helpful to homeowners in the state of Florida and other select cities in the United States. This Tampa based company has recently updated its services to include the ability to sell homes faster using a qualified buyer network. The submission form for homeowners selecting this option can be found on the company website.
The selling of property or private land is included in the company services offered online. The instant submission form that is used for communication by this company has recently been installed for use online. This new contact system is providing an instant route of communication and other sources of information for someone trying to avoid working with a realtor to arrange and complete a real estate sale.
About PLB Investment Group
The PLB Investment Group is one example of a 21st century real estate company providing and expanding services to homeowners without requiring realtor assistance. This company was founded in Tampa, Florida by expert investors who currently buy and sell properties each day of the year. The PLB Investment Group offers one of the fastest methods to connect with qualified sellers currently purchasing land or actual properties. The expert services and personal assistance that is offered by this company is one alternative to traditional real estate selling.