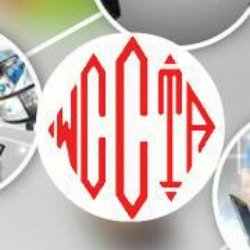 "As a membership owned cooperative it is important that we not only provide telecommunication services to our members but we also need to...be providing these same members the technology information," states Marcie Boerner, Office Manager for WCCTA
Gowrie, IA (PRWEB) February 05, 2015
New devices and applications are popping up every day and how you use them can be overwhelming. As part of their educational programs, Webster-Calhoun Cooperative Association will be offering a new program this year called Manage Your Media.
Manage Your Media is designed as an introductory program on topics such as Social Media, Basic Internet Access and Wi-Fi, Computers 101, Tablets/iPads, Smartphones, eMail, Digital Photography, along with an open ended technology question and answer session based on the attendees.
The Manage Your Media program is available to any group or organization looking for a speaker and can be customized to any timeframe. Currently the program will be introduced by scheduling adult education for local libraries within the service area along with opportunities at the main office in Gowrie.
Dates and times that WCCTA has Manage Your Media scheduled for February 17th on WCDTV at 2:00 pm at WCCTA, February 24th on Social Media-Facebook at 2:00 pm at WCCTA, March 12th on Open Questions on Media at 4:30 pm at Somers Library, and March 19th on Tablets & iPads at 6:00 pm at Paton Library.
"As a membership owned cooperative it is important that we not only provide telecommunication services to our members but we also need to be on the forefront in providing these same members the technology information they need to keep up with all the changes," states Marcie Boerner, Office Manager for WCCTA.
Webster-Calhoun Cooperative Telephone Association is located at 1106 Beek Street, Gowrie, IA 50543. It has a Fiber driven network and provides landline telephone, Internet and digital television service to the Iowa communities of Gowrie, Pilot Mound, Vincent, Thor, Churdan, Knierim, Somers, Barnum, Duncombe, Farnhamville, Badger, Clare, Moorland, Boxholm, Lanyon and Paton. Additional information is available by calling 515-352-3151 or visiting http://www.wccta.net.