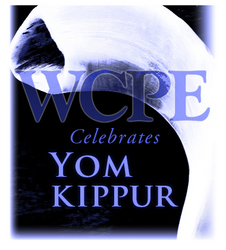 Wake Forest, NC (Vocus) September 6, 2010
Wednesday evening, September 8th, at 6 PM ET, WCPE presents the Rosh Hashanah Liturgy to celebrate the Judaic New Year as prescribed in the Biblical Book of Numbers. From the beginning of Rosh Hashanah through Yom Kippur - the Day of Atonement - the mood, music, and liturgy calls for a somber, penitential introspection, both individually and as a community. The music and liturgy will be sung by the Western Wind and Chorus and narrated by Leonard Nimoy. Join WCPE at 6 PM ET on Wednesday, September 8th for one of Judaism's High Holy Days.
The Great Classical Music offered by WCPE transcends belief systems, being crafted by artists from all traditions, and listened to by a global audience reflective of the world's diversity. Found throughout WCPE's programming are the traditions of people from all walks of life.
WCPE's 24/7 live broadcast of Great Classical Music, 24 Hours A Day can be accessed around the globe in several ways; on-line streaming in multiple formats, including IPv6, small dish home satellite reception, local cable television systems and traditional radio broadcasting. A complete list of the ways WCPE is available with instructions for cable and satellite reception can be found at: http://theclassicalstation.org/listen.shtml.
About WCPE:
With a 30 plus year history, WCPE is a non-commercial, 100 percent listener-supported, independent station dedicated to excellence in Great Classical Music broadcasting. Community-minded business underwriters and foundations are among the 150,000 listeners in the North Carolina broadcast area. General Manager Deborah S. Proctor's leadership has enabled the WCPE community to include national and worldwide listeners. Other radio stations and cable television systems are able to rebroadcast Great Classical Music. WCPE is one of the first public broadcasters to stream on the Internet. WCPE is heard worldwide on the Internet in multiple formats, including the next generation IPv6. Because WCPE receives no tax-derived support, the station conducts two on-air fundraising campaigns and two major mail-out campaigns per year to raise needed operating funds. Quarter Notes, the WCPE Program Guide, is published four times a year as a means to enhance appreciation and understanding of classical music. It is distributed to station supporters and is also available online at theClassicalStation.org/WCPE_Quarter-Notes. For more information, visit TheClassicalStation.org or call 1-800-556-5178.
###