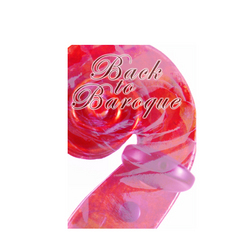 It will be adorned with concerti grossi, basso-continuo parts and by-gone instruments such as the viola d'amore.
Wake Forest, NC (Vocus) March 11, 2009
Wake Forest, N.C. -- TheClassicalStation.org announces today a "Back to Baroque" Weekend, March 21-22, 2009. Music Director William Woltz will program a tribute to Johann Sebastian Bach on his birthday, March 21 and will feature selections from other composers of the era.
"We get right to the counterpoint with this highly ornate weekend," says Woltz. "It will be adorned with concerti grossi, basso-continuo parts and by-gone instruments such as the viola d'amore."
Great Sacred Music host Ken Hoover will offer "A Feast of Bach Cantatas" 8 to 11 a.m. ET Sunday March 22. Preview! host Deana Vassar tells about a 1733 concert series. "Bach penned a group of keyboard concerti for a coffeehouse concert series," she relates. "We'll enjoy the Concerto in D minor featuring the dazzlingly talented 27-year-old French pianist David Fray."
Peaceful Reflections host Rob Kennedy has the Passion According to St. John on tap for the Peaceful Reflections program Sunday night at 9 p.m. "Tonight's version dates from 1749, the year before Bach died," says Kennedy. "Andrew Parrott directs the Taverner Consort and Players, with just two singers to a part."
In addition to all this wonderful programming, you can program your favorite Bach works on his birthday, March 21. The Saturday Evening Request Program, 6 to midnight on that day, plays your requests. Go to http://theclassicalstation.org/request.shtml and be a radio programmer for an evening!
WCPE's live broadcast of Great Classical Music, 24 Hours A Day can be accessed around the globe in several ways: on-line streaming in multiple formats, including IPv6; local cable television systems; and traditional radio broadcasting. A complete list of the ways WCPE is available with instructions for cable and satellite reception can be found at theclassicalstation.org/listen.shtml.
About WCPE:
With a 30-year history, WCPE is a non-commercial, 100 percent listener-supported, independent station dedicated to excellence in Great Classical Music, 24 Hours A Day. Community-minded business underwriters and foundations are among the 150,000 listeners in the North Carolina broadcast area. General Manager Deborah S. Proctor's leadership has enabled the WCPE community to include national and worldwide listeners. Other radio stations and cable television systems can rebroadcast Great Classical Music, 24 Hours A Day. WCPE is one of the first public broadcasters to stream on the Internet. WCPE is heard worldwide on the Internet in multiple formats, including the next generation IPv6. Because WCPE receives no tax-derived support, the station conducts two on-air fundraising campaigns and two major mail-out campaigns per year to raise needed operating funds. Quarter Notes, the WCPE Program Guide, is published four times a year as a means to enhance appreciation and understanding of classical music. It is distributed to station supporters and is also available online at TheClassicalStation.org/guide. For more information, visit TheClassicalStation.org or call 1-800-556-5178.
Media Contact:
Curtis Brothers
919.556.5178
# # #