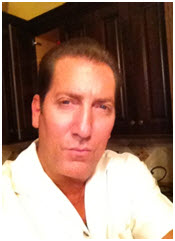 Treating thousands of patients successfully, Dr. Daniel Barr has seen every pain condition respond to his unique treatment protocols.
North Port, FL (PRWEB) November 04, 2012
After many years of waiting, North Port, Florida residents who were involved in a car accident are now getting help.
Daniel M Barr D.C. of North Port Florida states "residents of North Port, FL have been frustrated that no primary care or walk in clinics will treat patients involved in a car accident ."
Dr. Barr has treated thousands of patients successfully and want to help more people to overcome injuries.
"These citizens are upset that after an accident no one is there to help them. The local hospital will check them out but tell patients to followup with their primary care doctor who refuses to see them. To add insult to injury their own insurance company won't help and tells them to find a doctor on their own even though they know these local doctors won't treat them," says Dr. Barr.
Chiropractor Dr Daniel M. Barr of North Port Florida has set up his office as West Coast Wellness Accident Walk in Clinic at 4361 Aidan Lane North Port Fl 34287 to help these auto injury patients that no other doctors in the city will treat. More information about the clinic is available at http://www.wcwellness.com or patients can like their page, http://www.facebook.com/westcoastwellnessfl to get daily health updates.
New patients are welcome to visit Dr. Barr's office. "We'll give you a tour of our office, and introduce you to our wonderful staff, and it's my hope that you'll find out why our patients are like family to us," Dr. Barr concluded.
North Port Florida now has a complete state of the art clinic to treat all auto injuries at West Coast Wellness thanks to Dr Daniel M Barr . For more information contact the clinic at 941-429-0070