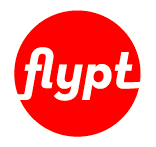 We Are Small Business
Washington, DC (PRWEB) December 04, 2012
Flypt, an online marketplace making it easy for small businesses to trade goods and services launched today a new blog series highlighting the people behind small businesses. The feature, "We Are Small Business," profiles Flypt members who are small business owners in an effort to focus on the people who make up more than half of America's workforce. The goal of "We Are Small Business" is to put a face on an often faceless entity, the American small business.
"Most of what we hear and read about small businesses refers to the "what" of small businesses, not the "who," Flypt CEO Nick Barron said. "We want to showcase small business owners, and give them a chance to tell their story in their own words."
The series follows a question-and-answer format allowing small business owners to talk about their challenges, successes and businesses. "We Are Small Business" updates weekly, highlighting a new small business owner every Tuesday.
Today's inaugural post featured Scott Benson, founder of Benson SEO, a Washington, D.C. SEO consulting service. The question and answer format paints the picture of one small business helping other small businesses with their online marketing. Faced with similar challenges, Benson SEO relates to their clients' needs to efficiently earn new business while competing with the bigger budgets of larger competitors.
The Flypt series is titled "We Are Small Business" and can be found on their blog here: http://blog.flypt.co/we-are-small-business-scott-benson. You can contribute to and follow the conversation on Twitter with the hashtag #WeAreSmallBiz.
Flypt is a business-to-business marketplace for trading goods and services. Flypt was developed by co-founders Nick Barron and Shawn Scott and launched in Sep. 2012. Flypt's goal is to make it easy for small businesses to use what they already have to get the goods and services they want. For more information please visit https://flypt.co/about.