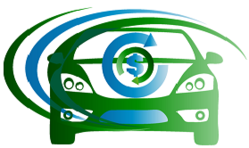 We buy cars in Riverside California running or not!
Riverside, California (PRWEB) May 29, 2012
The new ad campaign "we buy cars in Riverside" from Cash for Cars Quick is the companies continued attempt to dominate the Southern California Market. CEO William Leonard states, "We don't want one vehicle to slip through our fingers, if a vehicle owner wants a fair price; we are going to try and buy it." The company plans to launch the "we buy cars" campaign across the online market and social sharing sites. Cash For Cars Quick Corp. believes that there are plenty of car and truck owners that like the convenience of working with a company and can buy your vehicle the same rather than trying sell them on their own. The new ads are targeting the younger generations of car owners, but still believe it will hit all types of people. A company spokesperson was quoted, "With this new campaign we have received calls from people that have 40 and 50 year old cars and trucks in their barn that they are looking to sell, that's not really our target market, but we will buy those vehicles as well."
Riverside County has plenty of cars and trucks to offer with its 2011 estimated population of almost 2.2 million people, Cash For Cars Quick is targeting those residents that own vehicles fast cash for their cars or trucks when it comes time to sell them. The cash for cars Riverside service provider is going to try a few different marketing techniques, mixing and matching key phrases to see which ads can bring them more business. A marketing representative form the company says, "we plan on doing split tests on different keywords like "we buy cars for cash" or "we buy cars for money" may mean the same thing, but each can drive different amount of searches. The company plans on expanding its already busy business in Riverside and believes this new campaign is going to bring in even more customers. http://cashforcarsriverside.cashforcarsquick.com
Cashforcarsquick.com believes it's different than its competitors because of its use in newer technology in their marketing efforts, by keeping their cost of marketing down they can offer the consumer more money for their cars. The company hopes its new "we buy cars" campaign will continue to do the same. http://cashforcarsquick.com
About the Company: Cashforcarsquick.com is a growing junk car recycling company that provides high return to the car owners in Riverside and throughout the United States. The company follows environment friendly disposal practices to safeguard the future of the planet.
Contact:
William Leonard
Phone: 888-862-3001
Email: info(at)cashforcarsquick(dot)com