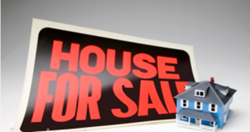 A homeowner can benefit from our services to help remove the burden of selling a property through independent methods or paying listing fees to agencies
Fort Lauderdale, FL (PRWEB) May 13, 2014
One Florida real estate company has improved its offerings to individuals planning to sell a home this year. The Foxy Houses company has added a "we buy homes" service to immediately purchase properties from homeowners unable to sell through different housing companies at http://foxyhouses.com/we-buy-houses.
The sales program that is currently in place is designed to help owners of properties close faster for any type of property. A network of users has been created to improve the speed of buying available homes this year. The typical closings are expected to be completed between two days and three weeks on average.
"A homeowner can benefit from our services to help remove the burden of selling a property through independent methods or paying listing fees to agencies," a Foxy Houses rep said.
The "we buy homes" service is available to owners of properties throughout the state of Florida. This purchase program is in addition to a new buyer program designed for offering easier acquisitions of properties for sale. Owner financing is currently provided to interested buyers.
"The mixture of buyer and seller related services that can be found through our website is our way of helping more real estate customers this year," the rep included.
The Foxy Houses company has added a new content section for consumers and investors in real estate to review online. The company blog now provides insight into the housing market as well as new programs that are launched to expand public services this year.
About FoxyHouses.com
The FoxyHouses.com company provides a resource to housing investors to locate affordable properties in key areas of the state of Florida on the Internet. The company solutions for homeowners and purchasers of homes have been increased since 2013. The FoxyHouses.com company is now providing different services for consumers to help acquire properties without the need for third party mortgage agencies. The owner financing and other options for purchasing properties now supplied are in place through 2015.