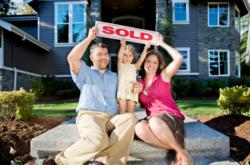 As part of the new company buying services, the Progress Home Buyers company has eliminated the need for homeowner repairs before sales are finalized.
Jacksonville, Florida (PRWEB) June 10, 2013
The process of selling real estate can be one of the most time consuming processes completed by homeowners. One Florida company has now created services exclusively for owners of homes searching for a faster method of sale. The http://progresshomebuyers.com company has now added we buy houses in Jacksonville, FL services for homeowners. This company is now able to purchase homes that are in any internal or external condition to help relieve homeowners of a lengthy sale process. These services are provided without commission fees to provide an alternative solution to listing homes for sale through realtors.
Listing fees are one of the commissions that are payable by owners of homes upon immediate sale of a property. These fees can range in price depending on the amount of time required to sell a house. Both realtors and agents are entitled to charging these fees and these are often combined with other commissions during the sale.
The addition of the new buying services through the Progress Home Buyers company is designed to remove the most common fees from a real estate sale. In addition to the removal of commissions, the closing fees are terminated due to the faster sales that can be arranged for owners of homes.
One of the new additions made to the ProgressHomeBuyers.com website is an easy to use online offer system. Sellers of homes can now use this form to receive an offer. This unique method of offer delivery is helping to expedite the process of moving forward with a sale. The use of this form now guarantees that all offers that are generated with this web form are delivered in 15 minutes or less. The company housing specialists monitor this new web application and generate immediate offers to homeowners entirely online.
As part of the new company buying services, the Progress Home Buyers company has eliminated the need for homeowner repairs before sales are finalized. The removal of the need for repairs prior to sale is expected to help owners of homes to save more money. It is traditional for realtors or real estate agents to require homes be remodeled or repaired before listings are accepted.
The removal of this requirement is one additional way that this company is expanding its services to help more men and women selling homes in the North Florida area. More information about the new buying services and existing services can be obtained on the company website.
About Progress Home Buyers
The Progress Home Buyers company is a leader in non-traditional real estate services in Jacksonville, Florida. This company is staffed by experts in the housing industry who work closely with sellers and buyers of North Florida properties. A complete range of services is offered to local residents to supply non-realtor assistance for locals with extraordinary real estate circumstances. The Progress Home Buyers company was recently awarded with the 12th Fastest Growing Real Estate Company in the U.S. award as a recognition of its accomplishments in the housing industry.