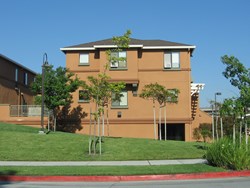 San Jose is an emerging real estate market and experienced investors are contributing to the amount of homes sold each year
San Jose, California (PRWEB) August 24, 2013
Real estate investment companies are now entering the housing community to assist owners of properties in more than one way. The Transaction Engineers, LLC company was profiled by the Real Estate News Wire company for adding its we buy homes in San Jose services for homeowners. This company is now placing cash offers for homes in effort to close sales faster at http://realestatenewswire.com/we-buy-houses-san-jose-ca.
The standard real estate process of working through realtors or agents requires a review, listing, property marketing and closing of sale. This period of time can be too long for a person with an immediate need to sell a property based on a number of factors.
"Companies like Transaction Engineers, LLC are providing better alternatives for selling homes while avoiding the traditional slowdowns," a spokesman for the Real Estate News Wire company said.
The cash offers that are now submitted are in line with market values and take into consideration the condition of each home.
One drawback that homeowners can encounter when using real estate agents is the requirement of repairs. Some homes are unable to be marketed to average buyers based on the amount of repair work that could be required to make a property market ready.
"San Jose is an emerging real estate market and experienced investors are contributing to the amount of homes sold each year," the spokesman added.
The Transaction Engineers, LLC company has launched its homeowner portion of its website at http://realestatesantaclaracounty.com/we-buy-houses. This new section explains all company strategies that are offered to help homeowners sell at a faster rate. Company specialists are now accepting online applications to expedite all processing of sale requests.
About Transaction Engineers, LLC
The Transaction Engineers, LLC company provides its real estate services in San Jose and other parts of the state of California. This company currently helps homeowners to sell property, provides rent to own services and markets its properties to buyers using the Internet.
About RealEstateNewsWire.com
The RealEstateNewsWire.com website currently promotes news and information daily to owners of properties, real estate investors, real estate agents and other professionals. The company website is now contributing to media feeds in the U.S. to supply syndicated data across housing community networks.