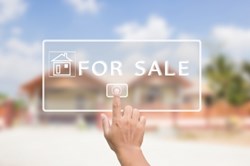 The qualifications for sales made through this company are less stringent compared to real estate agents or other third parties.
Tampa, FL (PRWEB) April 12, 2013
Various ways to sell a home are available to homeowners who know how to sell homes without realtors. The PLB Investment Group is now providing We Buy Homes services to residents in and around the Tampa, FL area. This popular way to purchase homes is now presented to homeowners currently trying to sell a home in any condition that could be disqualified from a realtor sale. Details about these services can be found at http://www.realestatetampaflorida.com/sell-your-house.
The selling process used by realtors typically involves more than one specialist when arranging buyers and sellers to complete a real estate transaction. A variety of circumstances could prevent the actual sale of a property at any time during the preparation process.
Part of the services now provided by the PLB Group include personal review of all circumstances a seller could be confronted with before an actual purchase with a qualified buyer takes place. A new video of the services provided at this company is now published online at http://www.youtube.com/watch?v=H3cprxveXvg.
The PLB Group has included multiple services this year that provide immediate ways that homes or parcels of land can be sold to buyers. The internal staff of specialists provides a thorough review of each submitted request by homeowners to arrange a date of sale. The qualifications for sales made through this company are less stringent compared to real estate agents or other third parties assisting with the date of sale.
A new request form for all submissions for company services has been installed recently on the company website. This form is continuously updated to provide faster and simpler ways to receive answers to housing questions or other details specific to a land or home sale. All requests made through this new system online are responded to promptly to expedite the actual sale process for homeowners and land owners.
About PLB Investment Group
The PLB Investment Group is owned and operated by real estate investing experts working together to provide a range of quality services. This company is based in Tampa, Florida and currently provides assistance for the sale of homes and parcels of land to residents of Florida and other states. This company provides solutions that are used as alternatives compared to traditional real estate transactions. The PLB Investment Group provides a fast track method for selling properties using its qualified list of buyers and bypasses the traditional routes of selling real estate.