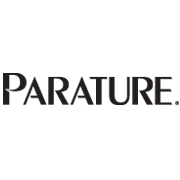 Parature has allowed our development team to spend more time engaging in proactive communications with our gaming community.
Vienna, VA (PRWEB) October 17, 2011
Social games publisher We R Interactive and Parature, a global leader in cloud-based customer engagement software, announced today that players of We R Interactive's very popular I AM PLAYR Facebook football game can now more rapidly resolve support inquiries online and through the Facebook platform. The new support functionality for the official launch of I AM PLAYR, announced on 5 October, is powered by Parature's cloud-based suite of customer engagement solutions, including Parature for Facebook™.
With a growing international fanbase, I AM PLAYR, is the first football (AKA soccer) game to let you experience the life of a footballer, through the eyes of a footballer. Leading up to its official launch, We R Interactive needed a way to engage with its gamers 24/7, offer self-service capabilities, as well as an online portal to submit inquiries. The company was an avid SalesForce customer, but realized it needed an intuitive platform specifically focused on customer service and engagement. The company's biggest needs were access to insightful reporting and analytics on customer service issues in an easy-to-read format. Support within the Facebook platform was also a requirement as game adoption began to skyrocket. Being a social platform-based game, We R Interactive wanted to enable I AM PLAYR gamers to stay within the Facebook platform for support issues, without relying on its wall, which began to get clogged with support inquiries.
We R Interactive selected Parature to power its online customer support portal as well as provide support for its popular I AM PLAYR Facebook game through the Parature for Facebook solution. The company chose Parature because of its expertise and focus on customer service, because of its streamlined reporting capabilities, because it provided multi-channel support through cloud-based technology, and because it supports multiple languages, allowing We R Interactive to easily communicate with football fans all over the world.
Already since its initial test implementation two months ago, We R Interactive has seen measurable results including:

Reduction in inbound inquiries by more than 40% by providing a comprehensive online Knowledgebase for gamers to find answers to commonly asked questions. The Knowledgebase is available directly through Facebook as well as their custom support portal.
An increase of 62% in Facebook post views over the last month now that the company has more time to give to developing the community.
Response time to tickets/queries is now within one working day which is a direct improvement to the three working days offered before.
Resolution times are usually within two working days which is a direct improvement to the five working days offered before.
"With online self-service support, Parature has allowed our development team to spend more time engaging in proactive communications with our gaming community and less time responding to the same inquiries over and over, and this has had a measurable impact on views for our Facebook game page," said Oli Madgett, Co-Founder of We R Interactive. "With our I AM PLAYR Facebook page we are also able now to keep all support issues in one place through Parature's support tab, so our main Facebook game wall is not cluttered with customer service issues, and can be community focused and informative for users. Parature was the natural choice for us because it has more than 10 years of customer service experience, it understands the needs of online gaming communities when it comes to timely customer response, and it supports multiple languages which is critical to us as we are growing to become the largest football game on Facebook. We are thrilled with the initial results we've already seen in improved internal efficiency, views to our Facebook page, and response time to our users."
"We R Interactive is the perfect example of a cutting-edge international social gaming company that understands that in order to keep up with its rapidly growing fanbases, it means putting the right customer service platforms in place," said Duke Chung, Chairman and Co-Founder of Parature. "From our decade of online customer service experience, leadership in social media customer support, and first-hand experience with online gaming businesses, we understand the unique service needs of companies like We R Interactive who need cloud-based, multi-channel self-service support for consumers. We are excited to work with We R Interactive and to see their initial results, improving efficiency and response time to their customers, so we can help them with brand management and customer growth."
About Parature
Parature is the industry's leading provider of cloud-based customer engagement solutions and is used to support over 30 million end users worldwide. Parature empowers customer service organizations to monitor, manage, resolve and respond to a high volume of service issues across multiple communication channels, including the growing number of service-related conversations that are happening every day within social media channels. With more than a decade of experience, Parature delivers support and social media engagement and management solutions to mid-size and enterprise organizations across a wide variety of industries. Parature is among Inc. Magazine's Top 100 Fastest Growing Private Software Companies and is the recipient of numerous product, technology, and leadership awards. Parature is used by some of the world's most innovative organizations, federal agencies and companies, including Rosetta Stone, SuccessFactors and Threadless. Parature is headquartered in Vienna, Virginia. For more information, visit http://www.parature.com, follow @parature on Twitter, or like us on Facebook at facebook.com/parature.
About We R Interactive
Formed in June 2010 We R Interactive brings together the disciplines of games, film and TV production to create the next generation of social games, with a team previously responsible for many leading global entertainment franchises.
We R Interactive is backed by high-profile figures from film, music, finance and advertising, including Eric Fellner, co-founder of Working Title Films, Elio Leoni-Sceti, former CEO EMI Music, Paul Fitzsimons ex-media sector partner at Apax Partners and Peter Mead, founder of Abbott Mead Vickers BBDO.
In March 2011 the company launched its first game in open beta - I AM PLAYR, the first ever point-of-view football game. I AM PLAYR allows players to live the life of a professional footballer, pitting themselves against their mates and the rest of the world. The game delivers a new platform for brand advertising and a level of user engagement far beyond typical digital solutions, with brand integrations actively enhancing the user experience – this diversified business model is unique to We R Interactive.
Initial partners to I AM PLAYR include Nike, Red Bull and Alfa Romeo and top football talent featured in the game includes Theo Walcott amongst others. I AM PLAYR was voted Best Football Game 2011 by EPL Talk and named a finalist in the NMA awards for 'technical innovation'.
Production is well progressed on further titles and product announcements are due shortly. These build upon We R Interactives' proprietary storytelling technology "Muse" and stay true to the company's aim of delivering high quality social games that bring a global audience together.
http://www.werinteractive.com, @WeRtweeting
About I AM PLAYR
I AM PLAYR is the first ever point-of-view football game to allow players to experience the life of a footballer, through the eyes of a footballer, pitting themselves against their mates and the rest of the world.
I AM PLAYR, created by We R Interactive, is played across Facebook and soon across its own dedicated website, http://www.iamplayr.com.
The game combines live action video, interactive story-telling and first-person perspective game play to create a truly original narrative, where the storyline is dictated by the player's decisions and actions both on and off the pitch.
Video-based narrative journeys allow the player to experience the consequences of their decisions.
Mobile games enable them to train and improve their skills on the move. Real-life crossovers mean their actions in the real world can affect their status and performance in the game.
Proprietary technology lets the game track multiple narratives, allowing innovative brand integrations to appear around the basic storylines.
I AM PLAYR launched in March in open Beta and has Nike as its Principal Brand Partner. Alfa Romeo is the sponsor of the game's own football club, River Park FC, with shirt sponsorship from Ginsters. Red Bull is the game's energy drink.
@iamplayr, http://www.iamplayr.com
Media Contact:
Leah Gabriel Nurik
703.327.0787
leahn(at)gabrielmarketing(dot)com
# # #