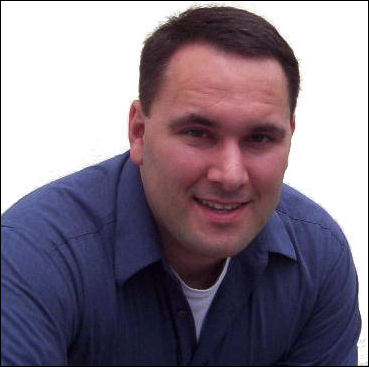 Suwanee, GA (PRWEB) August 1, 2006
Individuals who are seeking to double or triple their income in the fourth quarter of this year will want to mark September 8, 9 and 10 on their calendars. Why? Because that's when Wealth Madness 2006 is scheduled to take place at the luxurious Caribe Royale Resort in Orlando, Florida. The first and only event of its kind, Wealth Madness 2006 will bring together the world's greatest wealth generators for three days that promise to be jam-packed with the most sought after cash-generating strategies. Wealth seekers who would like to see their incomes explode in the upcoming months can sign up for the event online at http://www.wealthmadnesslive.com.
The brainchild of Internet marketing guru Matt Bacak and world-class real estate investor and trader, Lou Castillo, Wealth Madness 2006 drew its inspiration from the many cash-creation geniuses this dynamic duo has rubbed shoulders with. Its lineup includes 14 of the world's top wealth generators, who, for the first time ever, will share step-by-step instructions on how they've exploded their own wealth. Because of its top-secrecy-revealing nature, the three-day seminar is a closed-door event that can only be accessed through pre-registration at http://www.wealthmadnesslive.com.
Bacak explains Wealth Madness 2006 as a way for entrepreneurs to build multiple streams of profit into their businesses so they can explode their profits. Some of the world's most influential wealth-building experts are slated to appear at the event. Among the never before revealed secrets they'll share with attendees are how to land the highest paid professions in the world, how to trade stocks like a billionaire, how to harness a wealth mindset and how to leverage the $20 billion eBay system. Wealth Madness 2006 will even teach registrants how to make six figures in 60 days or less.
The all-star event's powerful lineup includes eBay fortune maker Adam Ginsberg; Internet marketing millionaire Armand Morin; real estate investing expert Lou Castillo; innovative real estate investor Ted Thomas; millionaire-maker Matt Bacak; stock market money maker Scott Schilling; get-rich-quick poster boy Jason Oman; wealth builder and preserver Drew Miles; best-selling author Stephen Pierce; luxury home expert Marco Kozlowski; investment bank trainer Chris Verhaegh and million dollar public speaking trainer John Childers.
With a billing as impressive as this one, it's no wonder Wealth Madness 2006 is selling out quickly. Only 250 seats are available to this exclusive closed-door event, so early registration is encouraged. And with a 100% money-back guarantee included in the price, there's no reason not to take advantage of this once-in-a-lifetime opportunity while it's still available.
For more information on how you can skyrocket your earnings in the last quarter of 2006, contact Stephanie Bunn at (770) 271-1536 or email her. To sign up for one of the few remaining Wealth Madness 2006 slots, visit the event online at http://www.wealthmadnesslive.com.
CONTACT INFORMATION:
Stephanie Bunn
2935 Horizon Park Drive, Suite D
Suwanee, GA 30024
(770) 271-1536
###