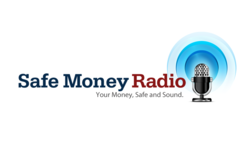 WealthVest Marketing announces the launch of its exclusive partnership with Safe Money Radio®, the successful, turnkey annuity radio marketing system owned and led by Hilary Beban of DragonSta
Bozeman, Montana (PRWEB) December 07, 2012
WealthVest Marketing, with offices in Bozeman, Montana and San Francisco, California, announces the launch of its exclusive partnership with Safe Money Radio®, the successful, turnkey annuity radio marketing system owned and led by Hilary Beban of DragonStar Media Group (DMG).
Safe Money Radio® is the original Safe Monday Radio® program, has been on the air nationwide for seven years, and DMG has put hundreds of agents on the radio over that period of time. Safe Money Radio® gives financial services professionals access to the best radio and industry resources available today.
The Safe Money Radio® Program helps financial services professionals by:

Offering complete, turnkey radio show project management – media buys, scripts, production, phone set-up, etc.
Providing access to an expert annuity marketing team that understands the professional annuity agent
Making traditional, large scale radio campaigns affordable and accessible to individual agents
For information on the Safe Money Radio® opportunity, please contact WealthVest Marketing at 877.595.9325.
About WealthVest Marketing: WealthVest Marketing is a financial services distribution firm that specializes in high quality fixed and fixed index annuities. WealthVest's executive leadership team – directed by Wade Dokken, the former CEO of American Skandia, and Lincoln Collins, the former CEO of Hartford Life Europe -- has a long history of success in the financial services industry and has helped to make WealthVest the fastest growing annuity wholesaling firm in the United States for the past two years.
WealthVest delivers powerful marketing tools, provides an unsurpassed field sales support team, and offers a broad choice of high consumer value annuity products.
Media Contact - Dana Mahoney 406.548.3133 dmahoney(at)wealthvest(dot)com