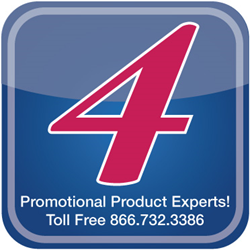 "Our customers love technology," says 4AllPromos President Cosmo Corigliano.
Essex, Ct (PRWEB) April 14, 2015
The Apple Watch will be available for purchase April 24, 2015 and pre-orders are already pouring in this week according to an news release published Monday on CNBC.com. An April 9th article on ASI.com ASI.com suggests that the wearable technology trend will pick up again this month as Apple debuts its latest product, so other companies may be able to capitalize by providing less expensive forms of wearable technology.
The Apple watch will retail for around $600; which can be a hefty price to pay for many. However, according to ASI's article "Counselor Commentary: The Wearables Tech Bandwagon" the sale of the new watch will spark conversation about how technology can be incorporated into more apparel and accessories.
"Our customers love technology," says 4AllPromos President Cosmo Corigliano. "They are always looking for affordable pieces of wearable technology to help promote their businesses at tradeshows and expos."
4AllPromos specializes in custom imprinted and promotional products including a sizeable collection of wearable technology such as headphones, Bluetooth devices, chargers, speakers and more. These types of products make great giveaways at special events, parties, tradeshows and as bonus buys in retail shops.
Although the Advertising Specialty Institute article suggest it may take some time for the demand of other wearable technology other than the Apple watch to pick up it's time to prepare now. Customers will be shopping around for a better deal in no time. Consider technology and custom wearable technology promotional and custom imprinted products for your next big event or marketing promotion.
For more information about wearable technology products from 4AllPromos visit http://www.4AllPromos.com.
4AllPromos is a leading online marketer of promotional and custom imprinted products including tote bags, apparel, office supplies, party favors, drinkware, school spirit products and more. Visit http://www.4AllPromos.com to view these products and more or call a friendly product specialist at 1-866-732-3386