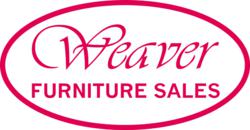 Shipshewana, Indiana (PRWEB) March 14, 2012
Though the chill of winter is in full force and the warmth of spring is still weeks away, Weaver Furniture Sales, a large Shipshewana furniture store, encourages intrepid travelers to brave the cool temperatures and come out to Shipshewana for a variety of events, classes, clubs and sales. For those who wish to avoid big crowds and heavy foot-traffic, now is a great time to explore the heart of Northern Indiana's Amish country.
March and April are busy months in and around Shipshewana. The Winter Craft Retreat (running from Feb. 3-May 12) offers a chance to scrapbook, sew, quilt, knit, stamp, weave and make great friends. Don't worry if you're not a quilter! The Beginner's Quilting Class offers a five session class to bring you into the fold.
Shipshewana's own Toy Auction will be held at the Shipshewana Antique Auction Building in conjunction with the regular antique auction and will feature a variety of collectible and antique toys from America's past.
The popular Maple Syrup Days event held at the Maple Wood Nature Center lands on March 17-18 and allows visitors to tour the maple woods in horse-drawn carriages, watch maple syrup being made, visit traditional sugar boilers and top it off with a platter of pancakes with fresh maple syrup.
For music lovers looking for something to do on March 16 the Whisnants, a Southern Gospel vocal group that has been together since the 1970's, will bring their beautiful vocal arrangements all the way from Morganton, North Carolina to Shipshewana. Then April 13, be sure to check out the McKamey's, a Southern Gospel group formed in 1954 and dedicated to spreading the Gospel through sweet harmonies.
Weaver Furniture Sales is a proud part of the Shipshewana Amish community and participates in a variety of auctions and charities throughout the year. Stop by and visit our Shipshewana furniture store to view our Amish-crafted home furniture. For more information about these and other Shipshewana area events see backroads.org. Discover all that Shipshewana has to offer this spring!
About Weaver Furniture Sales:
Weaver Furniture Sales was established in 1989 in Shipshewana, Indiana, and is an Amish, family-owned furniture business that offers a full line of solid wood, Amish Furniture at affordable prices – for both residential and commercial purposes. Weaver Furniture Sales features shaker styles, traditional and mission furniture. As part of their client services, Weaver Furniture Sales provides furniture design consultation services, custom furniture options, furniture quotes, layaway options and various delivery alternatives for residences and businesses in the United States from their quiet country showroom in Shipshewana, Indiana.
LeRoy and Ida Weaver have owned and operated Weaver Furniture Sales for over twenty-two years, beginning with a 1,500 square foot showroom and expanding to over 15,000 square feet today. Previously, they owned and managed LeWana Dairy Farm where they milked cows and raised corn and hay.