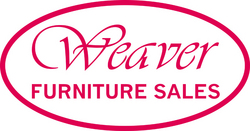 We are excited about providing information to folks that hopefully will be able to use it to make more informed buying decisions about furniture and specifically solid wood furniture
Shipshewana, IN (PRWEB) February 23, 2010
Visitors to the new Weaver Furniture Sales website can expect a wealth of information about Amish made furniture, a history of the craft, detailed information about Amish furniture construction techniques, design options, and more. Additionally, information is continually added and updated.
"We are excited about providing information to folks that hopefully will be able to use it to make more informed buying decisions about furniture and specifically solid wood furniture," states LeRoy Weaver, owner.
Other features of the website include a blog offering the most current information about a variety of topics related to Amish Country furniture, as well as tidbits about the culture and region. Plans are also in place to add a resource center for those customers that wish to travel to the furniture store and showroom in Shipshewana, Indiana.
"Our main goal is to satisfy customers and build what they are really looking for. We hope this new website will help in that regard," adds Weaver.
Most of the product offerings shown on the site are solid wood Amish furniture. The pieces are constructed by Amish furniture builders--neighbors, friends and relatives in the Amish community--and every order is personally inspected before shipment. Some of the pieces available include Amish baby furniture pieces and other Amish bedroom furniture, solid wood TV stands for any type of set, mission style dining room sets, solid wood office furniture, and much more.
The Weaver Furniture Sales showroom, a converted dairy barn, allows clients to visit Northern Indiana Amish country and actually touch and feel the fine handmade Amish furniture in a quiet setting. The onsite showroom sets Weaver Furniture apart from the competition, many of whom work out of their home or office without an inventory of furniture, with the ability to show the many positive features of handcrafted Amish furniture.
To see the selection of custom made Amish furniture, to learn more about its rich history, or to plan a visit to Shipshewana, visit the Weaver Furniture Sales website.
About Weaver Furniture Sales:
Weaver Furniture Sales was established in 1989 in Shipshewana, Indiana, and is an Amish, family-owned business that offers a full line of handcrafted, Amish Furniture at affordable prices. As part of their client services, Weaver Furniture Sales provides furniture design consultation services, custom furniture options, furniture quotes, layaway options and various delivery alternatives for residences in the United States from their quiet country showroom in Shipshewana, Indiana.
LeRoy and Ida Weaver have owned and operated Weaver Furniture Sales for over twenty years, beginning with a 1,500 square foot showroom and expanding to over 15,000 square feet today. Previously, they owned and managed LeWana Dairy Farm where they milked cows and raised corn and hay.
###