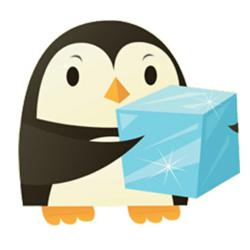 Most of the use cases coming in so far point to low quality. That seems to be the underlying theme in websites that were penalized.
Dallas, TX (PRWEB) October 23, 2012
The launch of Unpenguin couldn't come at a better time. The application was conceived and built by Steve Floyd, the CEO / Founder of Dallas digital marketing agency, AXZM. Its goal is to clean up the mess left in the wake of Google's newest algorithm, Penguin.
More than 700,000 websites have been affected by Penguin. In an attempt to improve the web by targeting websites with low-quality backlinks (links from other websites that point to your website), or as Google calls them, "Unnatural Links," Penguin was the update that caused many websites to be penalized. In the wake of this new algorithmic adjustment however, some good websites were targeted as well.
For them, there is Unpenguin.
Some website owners may not even be aware of any low-quality links associated with their site. Here's what happens: A small business owner will hire a less reputable SEO company for an inexpensive rate. The SEO company then puts together a make shift plan that works for a while, but a few years down the road it gets penalized by Google and the website loses its ranking.
When asked what the parameters were behind the recent penalties, Steve Floyd had this to say: "Most of the use cases coming in so far point to low quality. That seems to be the underlying theme in websites that were penalized."
Google has recently tried to help webmasters fix the problem, but it's only a stop-gap.
At PubCon 2012, Google's head of web spam, Matt Cutts, announced the Disavow Links tool, which allows website owners to remove low quality links that they do not want pointed at their website. But the problem with finding the bad links still remains. Unless, that is, you have Unpenguin, which is the only tool on the market that can pinpoint low-quality.
Only a few days into its private beta installment and Unpenguin is already beginning to make a splash. At the same conference in which Google made its Disavow announcement, speaker Joe Laratro (Tandem Interactive), noted Unpenguin during not one, but two of his presentations at the event. Within hours of the application being announced, droves of influential attendees were signing up to use it.
The Unpenguin algorithm uses the Mozscape and Ahrefs API, two of the most authoritative sources for link data, in tandem with a set of over 250 metrics developed by AXZM CEO, Steve Floyd, that evaluates the quality of each link and generates a report with recommendations on which links should be removed. The list can be exported as a CSV to help speed up the process of removing a large batch of links.
The benefits of this new web based application are astronomical in that Unpenguin allows good websites to potentially regain their search engine ranking as fast as possible. The whole process only takes about five to ten minutes of your time, depending on the size of the backlink profile.
For its private beta launch, Unpenguin is available only through invitation, but it will soon be ready for a public beta version on a subscription basis.