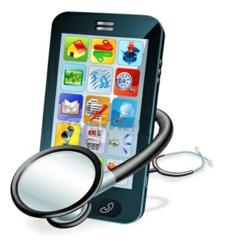 One of the biggest objections I hear from other physical and occupational therapists is the learning curve that is devoted to physical therapy management software.
Denville, NJ (PRWEB) December 13, 2012
Physical therapist and private practice marketing expert, Nitin Chhoda, says that there are still many physical therapy offices store their important documentation and client files in aging filing cabinets. These files are most likely bursting with years of document storing starting from the first day of the office's existence. "It's about time that practitioners change this old system to a high technology type of documentation called EMR," Chhoda said.
The digital age has ushered in a way to end the clutter and streamline the time and effort needed to retain files, and gain patient information quickly. Physical therapy documentation software referred to as EMR (electronic medical record), can empty those old file cabinets and dated record keeping systems. However, many PTs are still asking the question: "Is it worth all the hassle?"
Chhoda says, "The benefits of EMR for physical therapy services far outweigh any disadvantages that may seem to exist. One of the biggest objections I hear from other physical and occupational therapists is the learning curve that is devoted to physical therapy management software. The truth is I have found ways to make the learning curve for the therapist and staff very easy and time effective."
The pure reduction in the amount of paper that a physical therapy office uses is truly amazing. Once the paper is gone, there is little need for those bulky file cabinets, freeing up more space in the office for additional equipment that can actually provide income for the office.
"The original documents are scanned into the physical therapy documentation software computer system. The storage space required by the EMR is so small; hundreds of thousands of bits of information can be stored in a space no bigger than a thumb nail. The files are easily searched, transferred to other staff members and offices instantly, and can be secured off site for safety purposes." Chhoda stated.
In the end, using EMR for physical therapy services will reduce the amount of time looking for files, billing, communicating with patients, doctors and staff.
"It is clear that the benefits in saving time, money and possible loss of files, is the reason physical therapist everyday are joining the digital age and switching to electronic medical records for their practices." added Chhoda.
Chhoda's office can be reached by phone at 201-535-4475. For more information, visit the website at http://www.emrnews.com.
ABOUT NITIN CHHODA
Nitin Chhoda PT, DPT is a licensed physical therapist, a certified strength and conditioning specialist and an entrepreneur. He is the author of "Physical Therapy Marketing For The New Economy" and "Marketing for Physical Therapy Clinics" and is a prolific speaker, writer and creator of products and systems to streamline medical billing and coding, electronic medical records, health care practice management and marketing to increase referrals. He has been featured in numerous industry magazines, major radio and broadcast media, and is the founder of Referral Ignition training systems and the annual Private Practice Summit. Chhoda speaks extensively throughout the U.S., Canada and Asia. He is also the creator of the Therapy Newsletter and Clinical Contact, both web-based services to help private practices improve communication with patients, delivery better quality of care and boost patient retention.