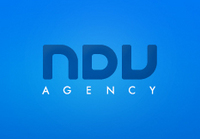 We created their platform from scratch; it was based on an innovative ecommerce formula that required a work around from a traditional ecommerce transaction. Mr. Furry approached us with his idea and we quickly picked up on the concept. The site was delivered in record time and has been working flawlessly since its launch
Miami, FL (Vocus) February 25, 2010
Dealtificate.com is a unique site offering deals on a wide array of products from restaurants and spas to services and activities. Each deal requires a minimum number of buyers for the deal to be active and buyers can share deals with friends via Twitter, Facebook and other social networks. Once the preset minimum has been reached, buyers receive instructions on how to claim their purchase via e-mail.
"We created their platform from scratch; it was based on an innovative ecommerce formula that required a work around from a traditional ecommerce transaction. Mr. Furry approached us with his idea and we quickly picked up on the concept. The site was delivered in record time and has been working flawlessly since its launch," said Chris Duque, Co-Founder of NDV Agency said about the site. "We are very impressed with the public's response and will continue working to develop their marketing strategy to launch nationwide."
Initially, Dealtificate.com will be available exclusively in Miami, with plans to expand nationally within the year. Local businesses in the Miami area are encouraged to register so they can receive information on offering their services with Dealtificate.com.
Founded 7 years ago, NDV Agency is a web consulting company specializing in the designing and developing of web sites and online marketing strategies. NDV Agency is proud to have worked with Dealtificate.com to create their branding as well as the development of their site.
For more information, please visit our website http://www.ndvagency.com, or call 1.866.425.3522.
###