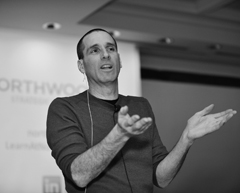 Your website needs to be your best salesperson.
Schaumburg, Illinois (PRWEB) January 17, 2013
Proceed Innovative and Northwoods Software will be co-hosting a free workshop – "Planning Your Website Redesign."
The workshop will be held on Wednesday, January 23, from 8:30 - 11:00 am, at Proceed's Schaumburg, Illinois office located at 1501 E. Woodfield Road.
Participants will learn how to increase conversions and web traffic, understand user behavior, and which tools boost business value for web visitors. This event will brush up on current industry standards and end-user tendencies, and provide insights and inspiration to create a web strategy that will satisfy visitors and increase conversions.
Specific topics in the seminar include:

Why the top websites on the planet are wildly successful
How to create a step-by-step redesign strategy
How to balance time, budget and resources
What your users want
The secrets of SEO
What free online tools are available
How to throw social media in the mix
How to increase your visits : leads : customers ratio
Skills & roles needed for success
The seminar will be beneficial for:

Business owners, directors, managers
Marketing directors & marketing teams
Anyone who owns, manages or works on a website
According to the presenter, Northwood's President Patrick Bieser, "This workshop provides website and digital marketing best-practices that we have developed through our work with major companies such as Briggs & Stratton, ABB, and Snap-On Tools. Mid-sized firms cannot succeed on name and brand recognition alone – they must have a strong and effective website, using the right online tools and strategy. Your website needs to be your best salesperson."
The seminar will include a presentation followed by a question and answer session. Registration is at http://learnatnorthwoods.com/chicago.
About Proceed Innovative LLC
Founded in 1996 as Meandaur Inc., Proceed Innovative is a pioneer in the development, execution and analysis of results-driven Internet marketing campaigns. A full-service interactive agency, Proceed Innovative helps businesses extend brand awareness and drive sales through a digital marketing strategy, search engine marketing, pay-per-click services, online media buys, creative design & user experience, technology services and web analytics consulting. Proceed Innovative is located in Schaumburg, Illinois, and serves clients worldwide. For more information, please visit http://www.proceedinnovative.com.
About Northwoods Software
Northwoods Software provides web design and development, custom software development, and enterprise content management (CMS) design and implementation expertise to companies nationwide. Northwoods has built a reputation as a thought leader in web design through award winning web design and development, an ongoing commitment to mastery of the latest technologies, and a passion for educating the Northwoods team, clients, and the business community.