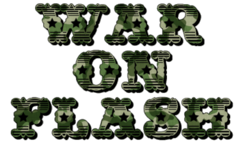 On August 1, 2012, Web Design New York, NY announced plans to join the War on Flash.
New York, NY (PRWEB) August 07, 2012
Web Design NY NY is a Manhattan based web design agency which specializes in HTML5 development. It is a member of the Vento Solutions Network, which was rated as the #1 Web Design Firm of 2012 by the online publication 10 Best Design. When Web Design NY NY first found out about the 'War on Flash,' they were excited to have the opportunity to spread the word and fight Flash development.
On August 1, 2012, Web Design New York, NY announced plans to join the War on Flash.
The War on Flash is a conglomerate of web design firms and online marketing companies across America attempting to share information about what they believe to be a volatile form of web applications development. They intend to expose the public to better options available to them such as HTML5.
Adobe Flash is a form of web applications development which has been controversial since its release in 1995 under the name FutureSplash Animator. Once among the most advanced technologies for the then emerging world wide web, the FutureSplash Animator allowed for a new level of control and design for online and offline applications.
Today, this form of development is considered too bulky and slow loading by some. Applications built on this platform are not compatible with all mobile and tablet devices - namely the Apple iPhone and iPad among many others.
Additionally, top SEOs identify Flash as a major impediment to ranking well on search engines like Google, Bing, and Yahoo. Websites built entirely in Flash typically rank as only one web page, which restricts the implementation of a full search engine optimization strategy.
In fact, Web Design New York has not built a website with any Flash animations in it for over 2 years because they believe that the practice is lazy and outdated.
"We can develop the same applications, but faster, smoother, and mobile compatible using the advances of HTML5," says a Web Design NY NY spokesperson.
In late November of 2011, Adobe put out a press release acknowledging that their attempts at widespread integration of Flash into mobile platforms were essentially failing. They also announced that in upcoming years, they would no longer be releasing newer versions of the mobile Flash product.
To Web Design NY NY and the rest of the War on Flash organization, this signified a turning point in the battle. HTML5 has proven that its capabilities match and in many cases exceed those of Adobe Flash.
The War on Flash is also not the only of its kind to attempt to reveal the negatives of this form of development. Other organizations such as Occupy Flash have also sprung up across the country.
For non-Flash development or to learn more about HTML5 web development, contact Web Design New York.