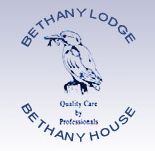 The design goal is developing an engaging website that effectively illustrates first-class care
Dover, Kent (PRWEB UK) 3 December 2012
Founded in 1992, Bethany Lodge and Bethany House are specialist homes for young people with disabilities. The Lodge is purpose built with bright spacious ground floor accommodation. The company`s website is quite old and it was decided to launch a new and improved website.
Chris Longley of Kent Web, (http://www.chrislongley.co.uk/) says "There are a number of specialist services provided by Bethany Lodge and those services need to be highlighted better. Call to actions placements or photo slides easily portray the benefits of care and sell those services to prospective clients."
The level of care provided by Bethany Lodge is highly specialised and it is important information, especially for relatives, who may be trying to find appropriate care for loved ones.
An informative video is being produced for the website to show onsite facilities such as Physiotherapy, Hydrotherapy Pool, Multi-sensory room, Arts and Crafts Room, Aromatherapy and Reflexology. The video will highlight specialised care treatments for the disabled clients living there. In house entertainment is provided weekly, i.e. disco, singing, band, entertainer, etc. A sports therapist visits. Its objective is to provide critical information to clients.
Developed with the customer in mind,the Bethany Lodge website includes the following features of an interactive map, gallery slide show, easy navigation; the website's new navigational structure makes browsing a simple, stress-free and easy experience, testimonials; to read what past customers have to say and accessible from any web-enabled phone or smartphone, the site connects customers, wherever they may be.
"Bethany Lodge`s ethos is commitment to making a difference and promoting positive change to people's lives." Chris Longley confirms. "Hopefully we can demonstrate how the company help people manage the challenges of everyday life, to take advantage of opportunities and to be in control under challenging circumstances."
The design goal is developing an engaging website that effectively illustrates first-class care. The search engine optimized site will be well suited for online users, as many people utilize the Internet as their primary research tool when it comes to health-related care information.
For further information about our web design,please follow the links to our website.