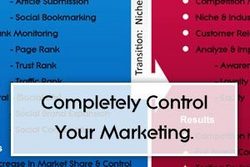 Karma Snack will continue to make advances in the industry by making strategic moves and acquiring new talent.
Miami Beach, FL (Vocus) October 25, 2010
Karma Snack is a web design agency that specializes in Search Engine Optimization (SEO) techniques, Pay-Per-Click (PPC) management, affiliate marketing management and internet marketing services. Karma Snack is a Miami based company that has been providing quality services since February 2009. CK Design Plus, a website design company in business for nine years, was recently acquired by Karma Snack. With the expertise of this company, Karma Snack will be expanding its product offering to include web design as a part of the company's extensive portfolio. With this addition, Karma Snack's website will also be undergoing development to provide customers with an example of premium website development. The new website is expected to impress customers, upon introduction, in the near future.
With the addition of CK Design Plus, Karma Snack inherited a team of 20 web developers that will join the previously acquired Adsights.com Web Design Agency team. Each web developer will be re-trained in Karma Snack website coding architect, strategies, and on-site Advanced SEO to provide clients with the best possible service. This Miami web design and internet marketing agency maintains its competitive advantage by recognizing the expertise of other companies. When Karma Snack realized the talent of web developers at Adsights.com and CK Design Plus, the company quickly recognized the potential value-add and revenue that these companies could provide. Both companies were acquired to enhance the expertise of the pre-existing team at Karma Snack. CEO Eric Rosado commented "Karma Snack will continue to make advances in the industry by making strategic moves and acquiring new talent."
As a Miami SEO provider, Karma Snack cannot rest on its laurels. Karma Snack recognizes that there are many companies that may provide similar services to clients. Karma Snack sets itself apart by establishing trust with clients and building a reputation that engenders brand loyalty. While Karma Snack strives for trustworthiness and a solid reputation, the company also encourages this strategy with clients. In challenging economic times, customers must provide more services and establish more credibility to encourage clients to invest in services or products. Karma Snack aims to show clients how to appeal to customers in a way that will encourage purchasing products and services consistently from the client.
Internet marketing service from Karma Snack, combined with web development from CK Design Plus, will increase the company's chances of earning significant revenue. The two businesses are inextricably intertwined. Neither can successfully provide the client with revenue without the other. A phenomenal website will not earn company revenue without significant web traffic. Conversely, increased web traffic to a poorly designed website will not produce necessary sales conversion for increased revenue. The agency's acquirement of CK Design Plus was strategic and necessary for growth. The strategic move also indicates the company's commitment to providing its clients with the best possible service.
With the recent acquisition of the web firm and the new web developer team, Karma Snack can provide results in two to 12 weeks, whereas other companies typically quote improvements in six to 12 months. The acquirement is leverage to position the company competitively within the internet marketing and web design industry. Clients will recognize the difference in the services provided by the company and will continue to seek services. Brand loyalty is an important attribute of a company that clients are encouraged to achieve through the Karma Snack's services. Karma Snack is an actual example of the type of company it encourages its clients to become.
Karma Snack expects the acquisition of the Miami Web Design firm to increase the company's revenue and place the company in a position to compete with larger competitors. Karma Snack's leaders are excited about the potential of the company and will continue to make strategic moves to provide clients with the best services possible.
# # #