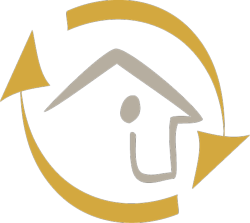 Once someone visit your website, you have less than 3 seconds to grab their attention, or they will simply leave your web page.
Vancouver, BC (PRWEB) June 11, 2013
With the sole aim and unwavering focus to design and develop exclusive and customized solutions for today's business, Developaweb introduces its new web development solutions. The company; Developaweb, with its innovative web based solutions, provides services that takes businesses to new heights. Developaweb understands that each business is unique and has its own set of requirements, target audience and development goals. Keeping this mind, it provides customized website development solutions that match the needs of the business perfectly. It develops affordable, easy to customize and user friendly websites using the finest and most advanced tools. After carefully analyzing a business niche and the particular requirements of the same, it creates the most advanced and exclusive websites, which are not only impressive, in terms of design, but also offer easy navigation and upgrading, along with high functionality.
In addition to this, Developaweb also offers mobile web design solutions. Research shows that the number of mobile internet users is growing extremely fast with many of them carrying "state-of-the-art" and sophisticated smartphones, iPhones, Android devices and other gadgets and through which they can stay connected to the internet every hour of the day. Developaweb with its all-new mobile theme development allows businesses to penetrate this ever-growing mobile internet user base. Its mobile development solutions include incredible designs and flexible themes that present content on a compact screen in a suitable manner. The company develops content-rich mobile sites through which mobile users can have access even while traveling.
The company has recently recruited a new breed of designers and developers who think in an innovative way and believe in developing solutions that meets all the needs of modern businesses. Sharing his experiences, one of the newly recruited developers said, "Fulfilling all the needs of a client is not always easier. Often, it proves to be very challenging. But our all-new approach to plan and develop solutions tailored to the client needs helps us develop advanced and elegant solutions."
Talking about its new client-centric development approach, the developers at Developaweb focus more on the responsive web design which brings encouraging business results. The company has revealed that it focuses more on user friendly features and interesting and informative content which can essentially draw the attention of the users and visitors. The expert web designers of the company customize color, logo, menus, content and every aspect of a web solution that can meet a client's business needs in an optimal manner. Through this, not only users will visit such web platforms again and again, but will also get enough inspiration to carry out the intended tasks that ultimately benefit the business or the website owner. Through its responsive web design, Developaweb not only helps businesses to achieve their intangible goals but also bring them the real tangible benefits.
About Developaweb:
Located in Vancouver, BC, Developaweb is a website design and Internet marketing studio. It has been creating amazing and effective web designs to a number of clients on a global level and provides professional solutions for online marketing. Established in 2007, DevelopAWeb is a leader in cost efficient solutions such as professional website design, mobile solutions, search engine optimization (SEO), CMS, content development services, web development, ecommerce, online marketing, video marketing and video production.
Learn more about Developaweb at http://www.developaweb.com.