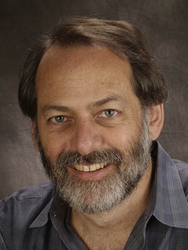 I hate to turn down any project
Sebastopol, CA (PRWEB) September 8, 2009
Webvanta's new hosted content management system is giving designers new options for deploying sophisticated web sites at low cost.
Until now, like most professional web designers, Jeff Boyd had three choices when it came to building CMS-based sites with custom databases: invest months learning back-end programming, pay a server-side programmer, or turn away clients who want a content rich site.
"I hate to turn down any project," says Boyd, owner of a small local design studio. "But many clients don't have the time or budget to develop custom database software. And to be honest, I often wish I didn't have to mess with PHP or MySQL. I'm a visual design guy; I prefer to stick with HTML, CSS and JavaScript."
Boyd is exactly the type of designer Webvanta was created for.
Webvanta is a radically different type of content management system: a CMS that packs the power of a customizable back-end system into an easy-to-use hosted service that is perfectly tuned for a web designer.
"The web has moved beyond static sites, but many business sites are still built this way. Savvy designers know that to stay relevant they have to find a way to give clients easy-to-update, content-rich, interactive sites," explained Webvanta CEO Michael Slater. "Webvanta gives designers the ability to take on more complex projects. They can build better sites faster and for much less money."
With Webvanta, designers can easily organize the site's information, whether it is business listings, photo galleries, resource lists, project profiles, or just about anything else, using a database that they customize just by filling out forms.
"Webvanta is a great Drupal alternative. It's just as powerful but much easier to learn and use," said Charlie Magee, a web designer using Webvanta to create a content-rich site for one of his clients. "I was up to speed building a fully functioning site in about 3 hours. That's a fraction of what it takes to even get started with Drupal."
Although there are countless CMS products, most require a technical user to set them up, and few provide the complete design flexibility and database power designers need for larger business websites. The few systems that are available as hosted solutions lack the flexible database capabilities that Webvanta offers.
"Webvanta is more powerful than Wordpress. Wordpress offers a hosted service, but if you want much more than a blog, you've got to download the app and host it yourself. And then, to really customize it, you need to write PHP," added Magee. "Webvanta has every database feature I need without having to worry about the headaches and costs of software development and maintenance."
Webvanta is free for designers as they develop a client website. Once the site launches, the designer or their client pays a low, flat monthly rate for site hosting, monitoring, and support.
"The SaaS model has proven very successful for personal websites," added Slater. "We expect SaaS to rapidly be adopted for business websites, which have been stuck in the outdated model of individually programmed and hosted sites. Webvanta is poised to lead this transition."
About Webvanta Inc.
Webvanta Inc. was founded in 2007 by two Adobe veterans, CEO Michael Slater and CTO Christopher Haupt, to deliver superior SaaS solutions for building content-rich web sites. The Webvanta hosted CMS for designers, the company's first product, has been in beta testing since December 2008. Webvanta has offices in Sebastopol, CA and Auburn, CA.
###