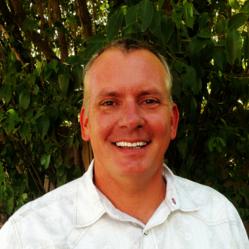 The CabForward team of lean practitioners and developers has grown from two to over twenty-five in 2012.
Austin, TX (PRWEB) September 24, 2012
CabForward, LLC, a web development studio based in Austin, TX, has announced the appointment of Klay Aldridge to the position of Director of Sales. Klay has 21 years of sales and marketing experience in providing specialized marketing solutions for clients, and brings a wide range of talents and knowledge to help CabForward build long-term relationships and good will with clients.
Lance Vaughn, Founder and CEO of CabForward, said, "Klay is one of the most driven and dedicated people I have ever met. He has a competitive spirit, but always keeps the client's goals and objectives in mind. Klay's prior success in sales means he has a proven ability to seek out and engage businesses whose needs will be a good fit with our services."
Klay comes to CabForward from Radio and Internet marketing industries where he served as sales manager for 12+ years with Fortune 500 companies such as Clear Channel, CBS, and Disney.
Klay said about his move to CabForward, "I was impressed by the ability of the CabForward team to create complex and highly sophisticated web and mobile solutions for its customers. The opportunity to be on the front end of a fast changing world, and provide highly customized web and mobile apps using the latest and best technology is a salesperson's dream. When I discovered how Ruby on Rails makes building web applications better, faster, and more affordable, and how CabForward has Austin's best Ruby On Rails team, I knew I had a winning combination."
CabForward builds and deploys rugged web, mobile and social applications using the latest proven technologies such as Ruby on Rails and iOS. CabForward is a thought leader in customer-driven product development and rugged application design. Their team of lean practitioners and developers has grown from two to over 25 in 2012, all based in Austin, TX. For more information, email klay(at)cabforward(dot)com.