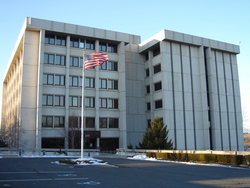 Affiliates can earn up to 125% of a sale, and receive instant commission alerts right to their desktop. We have put a lot of time, resources, and well-planned development into this program to make it the best affiliate program in the industry
Clifton, NJ (PRWEB) April 13, 2010
DedicatedNOW, a leading managed dedicated server hosting company, announced today the rapid growth of its affiliate program, DedicatedDollars.com. The DedicatedDollars affiliate base is growing 30% faster than DedicatedNOW originally estimated, due to high payout rates and customized affiliate resources designed to increase conversions. In addition, DedicatedNOW is introducing ten special offers specifically for the DedicatedDollars affiliate program.
"We have a broad range of specials that DedicatedDollars.com affiliates can use to attract new customers to DedicatedNOW," says Josh Ewin, Director of Sales and Marketing at DedicatedNOW. "Thousands of businesses, organizations, and resellers use dedicated server hosting so we make sure we have very attractive offers available for affiliates to use that result in higher conversions."
Since registration for DedicatedDollars.com began in November 2009, DedicatedNOW has experienced a 30% larger response from affiliate marketers than originally estimated. One reason for the large response is due to the extensive support DedicatedDollars.com affiliates receive in their efforts to attract visitors and make conversions.
"DedicatedDollars.com is a full service web hosting affiliate program, with keyword tools, custom landing pages and ads, and resources for beginner through advanced affiliate marketers," says Ewin. "Our marketers are not left stranded on their own - another big problem with some affiliate programs is identifying which affiliate marketer sent a visitor to the site and initiated that sale. DedicatedDollars.com uses 120-day cookies as well as IP-based tracking to make sure every marketer gets properly credited and paid."
Another reason for the high registration and satisfaction of DedicatedDollars.com affiliates is the unrestricted payment structure. DedicatedDollars uses a 120-day tracking cookie on all referrals. Unlike some other programs in the dedicated hosting industry, there is no limit on earnings with the DedicatedDollars.com affiliate program. Affiliates can also choose from a variety of available payment options including PayPal.
"Our affiliates are important to us, and we want to make the relationship as beneficial to both sides as possible," says Ewin. "Affiliates can earn up to 125% of a sale, and receive instant commission alerts right to their desktop. We have put a lot of time, resources, and well-planned development into this program to make it the best affiliate program in the industry."
DedicatedNOW offers affiliates ten specials ranging from one month of free dedicated server hosting to super competitive deals on high-end managed servers. Additional specials include feature-packed dedicated server hosting plans, complete with fully managed support and backup options at low monthly rates.
About DedicatedNOW
DedicatedNOW, Inc. is a privately owned, multi-million dollar corporation located in Clifton, New Jersey and founded in 1997. DedicatedNOW provides managed and unmanaged dedicated web hosting services to thousands of satisfied customers. DedicatedNOW delivers cutting-edge hosting solutions to meet the requirements of small and medium sized businesses, large scale corporations, and individuals.
Customers rely on DedicatedNOW for reliable, secure and value-rich services such as dedicated servers, managed hosting, complex hosting, cloud hosting, reseller and colocation hosting. DedicatedNOW's servers are located in a state-of-the-art data center in Clifton, New Jersey. At present, the data center incorporates more than 7,500 sq. ft. of raised floor space. In addition, DedicatedNOW boasts over 5,000 sq. ft. of corporate office space including conference rooms, a reception area, and staff facilities.
For more information about DedicatedNOW, visit http://www.dedicatednow.com .
###