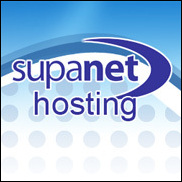 Many people have already joined up and it's so easy. Simply check out the hosting packages, choose the package that suits your needs and sign up now for a chance to win
(PRWEB) January 31, 2007
The web hosting division of Supanet.com has announced the launch of a free competition prize draw for all new customers.
The prize up for grabs is a TIME 32" LCD TV and entry into the draw is available for anyone who signs up to a hosting package.
The company is offering this competition through Supanet Hosting and is completely free to enter.
Andrew Barton, Marketing Manager for Supanet.com, said: "The great thing about this offer is that it's open to everybody - even for people who sign up for the 90-day free trial."
Supanet's free hosting trial has been designed to demonstrate how easy it is to create a fully-featured yet easy to maintain website.
Barton continued: "We decided that the simplest way to show our customers that setting up your own website is easy, was to let them have their own site for free. As a reward for having a go with web hosting one lucky person will win an LCD TV."
The closing date for the competition is May 30, 2007 and is already proving popular, "Many people have already joined up and it's so easy. Simply check out the hosting packages, choose the package that suits your needs and sign up now for a chance to win," Barton said.
As well as the opportunity to win an LCD TV customers who sign up to a paid hosting package will also receive a free £50 MIVA marketing voucher that will increase the volume of targeted lead to Supanet hosted websites.
Supanet has provided internet access and a range of other services to UK customers since 1998. The company prides itself on continuing to lead the market with exciting and innovative offers.
The Supanet portal offers free, quality content, with services including free webmail, SMS services and comprehensive online help. Commercial partnerships with, among others, Ask, Miva, MoneySupermarket and uSwitch provide valued services for visitors to the site.
Supanet has one of the best-connected hosting facilities in the world, and have invested a great deal in both network equipment and backbone connections so customers get the fastest access possible to their content. This efficient infrastructure means that Supanet can offer its customers a great-value, high-quality service. The 'Win an LCD TV' competition is open to everyone and no purchase is necessary.
###