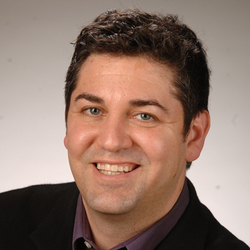 While web experiences like Search, Twitter, Facebook and video have dominated the media's attention, the best customers for most businesses nationwide still come from positive referrals, also known as 'word-of-mouth,'
Crystal Lake, IL (PRWEB) July 14, 2009
The Crystal Lake Chamber of Commerce will host a seminar by online video and marketing expert Grant Crowell, who will share some of the best free and affordable word-of-mouth marketing web sites, services, tools and tips that any company can use today, to grow their business.
The event is part of the Crystal Lake Chamber of Commerce's Business Builder Breakfast series, and is being held July 17th, 8:30 am - 10:00 at the Chamber office on 427 W. Virginia Street, in Crystal Lake, Illinois. Cost for the event $10 per person/Chamber members, and $15 per person/non members, which includes breakfast and all materials. Reservations are required to attend this event, and may be made online on the Chamber website at clchamber.com.
"While web experiences like Search, Twitter, Facebook and video have dominated the media's attention, the best customers for most businesses nationwide still come from positive referrals, also known as 'word-of-mouth,'" says Crowell. "Word-of-mouth marketing is also becoming increasingly valuable on the Web today, since what people may be saying about you online can greatly affect the business you get - good or bad."
In this fun, easy-to-follow, and practical presentation, attendees will learn:
How to monitor and manage your reputation online, and build positive "buzz"' for your business with free and low-cost solutions.
How to easily get your customers to give you positive reviews in that show up in popular search engines and local web directories, like Google and Yahoo!
How to build optimized press releases in news services for quickly reaching your target audiences online
Using web video for customer relationships
And much more!
This session is targeted at businesses with a beginner-to-intermediate understanding of online marketing. All attendees will receive a free video copy of the presentation, along a free web instruction guide for including these tips into their own web site. (Individuals who cannot attend in person may still register and will receive a link to download the presentation and videos.)
Special thanks to PRWeb for their sponsorship of this news release.
About the Speaker:
Grant Crowell is the founder of GC Interactive (formerly Grantastic Designs, Inc.), an online marketing solutions firm established in 1996, specializing in online marketing solutions and user-friendly web design for Fortune 500 commercial enterprises, video solutions providers, non-profits, and academic and government organizations. Grant is also a media analyst for ReelSEO, the online news publication specializing in video marketing solutions for small-to-medium size businesses. His weekly podcast show is produced by Creative Core Networks. The ReelSEO podcast show can be subscribed to at iTunes (under "ReelSEO") and video newscasts of Grant can be viewed on the ReelSEO Youtube channel.
About ReelSEO:
ReelSEO.com provides valuable news, research, analysis, tips, and other resources for video search optimization and online video marketing. Expert columnists research and analyze the latest options, offerings and trends in an effort to guide Internet marketers and business owners towards best practices and online video services that suit their needs.
About the Crystal Lake Chamber of Commerce:
Chartered in 1940, the Crystal Lake, Illinois Chamber of Commerce provides businesses, professionals, and community organizations from throughout the area with opportunities to network, share interests, and develop business relationships. The Chamber also develops and provides business information, education, and opportunities for communication to its members.
The Business Builder Breakfasts are a great opportunity for local businesses in the Crystal Lake area to network, learn strategies and tips and how to grow your business, plus enjoy breakfast. Events are held weekly at either the Chamber office or at local business locations. For more information, visit the Chamber website at clchamber.com.
About PRWeb
PRWeb is recognized as a leading online news and press release distribution service worldwide. Since 1997, PRWeb has been changing the way businesses, marketing departments and public relations firms think about press releases. PRWeb was the first company to develop a distribution strategy around direct-to-consumer communication and to build and offer a search engine optimized platform for press release distribution. PRWeb, located in Ferndale, WA, is a wholly owned subsidiary of Vocus, Inc., a leading provider of on-demand public relations management software. For more information, go to http://www.prweb.com.
Press Contacts
Gail McDonald
Communications Coordinator
Phone: 815.459.1300 x13
ReelSEO
Grant Crowell, Senior Analyst
815.893.6042
###