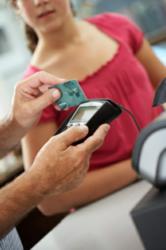 Miami, FL (PRWEB) May 10, 2011
Karma Snack, a leading web design and Internet marketing agency, is pleased to announce a new strategic partnership with Merchant Data Systems. Both companies are thrilled to work with each other in a cooperative effort to bring the best products and services to their clients.
Karma Snack is a well established Miami SEO firm that excels in bringing its clients the best in web design, web marketing, and lead generation. As an established Miami web design specialist, Karma Snack has a lot more to offer than just Internet marketing services. The company takes pride in going the extra mile for its customers, and to that extent it offers comprehensive solutions that include social media integration, viral marketing, and e-commerce with point-of-sale systems. Karma Snack's new partnership with Merchant Data Systems adds a new weapon to its arsenal of Internet marketing services.
Under the terms of the partnership, clients can access the products and services of both companies to their maximum advantage. Clients who come to Karma Snack for help and advice on developing their online presence can benefit from a campaign that includes an e-commerce website that can accept credit cards right away. Likewise, clients of Merchant Data Systems who are looking for online branding, reputation management or even local Search Engine Optimization can take advantage of Karma Snack's expertise in the field.
The partnership does more than simply add another service to each company's portfolio. Both Karma Snack and Merchant Data Systems are confident that the new depth of services will increase each other's client base. Karma Snack will be able to easily identify the clients who are in need of merchant processing services and direct them accordingly. Likewise, those clients of Merchant Data Systems who need to increase traffic or increase conversions on their websites need to look no further than Karma Snack.
For small businesses, the coupling of Internet marketing and merchant processing is like a marriage made in Google heaven. Having an online presence these days is not enough. That presence must be perfected and harvested. Karma Snack has identified over 30 major social media platforms in which millions of potential consumers can be found at any given time. The key to market penetration is maximum brand exposure, a concept that Karma Snack is familiar with delivering.
With the increasing amount of business conducted online, the merchant processing industry has seen triple digit growth. Most electronic payment transactions are made with credit, debit, and even prepaid cards. Global payment technology providers such as Visa and MasterCard handle millions of online transactions per day. Simply put, the old adage "cash is king" does not apply online. Plastic rules on the Internet, and it is up to reputable credit card processors such as Merchant Data Systems to offer a solid service platform for businesses to accept payments from their customers. As a full-service payment processor, Merchant Data Systems provides its merchant data services for clients with 24/7 customer service.
About Merchant Data Systems:
Merchant Data Systems was founded in 1997 on the principals of delivering outstanding merchant services as well as a commitment to innovation and excellence. They are a full-service payment processing company offering a wide array of services to all business types including Alternative Payments, Credit and Debit Card Processing, Check Acceptance, EBT, POS Equipment Sales & Leasing, 24/7 World Class Customer Service, Technical Help Desk, Merchant Cash Advances, Proprietary Giftcards, Loyalty programs, Payroll Solutions and merchant-friendly PCI-DSS Compliance solutions. They also offer industry-leading Payroll programs to streamline their merchants' operations and help them realize cost savings. Our consultative approach with Business Owners helps merchants get the products and services they need while helping to keep their costs low. This allows merchants to focus on their core business with confidence that their payment acceptance tools are working together with them to increase in-store sales. Clients of Merchant Data Systems can accept virtually any form of Payment ensuring they make the sale no matter how their customers wish to pay through the most technologically advanced and secure payment processing solutions and products available today.
The new ambitious partnership between Karma Snack and Merchant Data Systems has both companies looking forward to better serve their customers. It is a win-win situation for clients: not only will they be able to increase return on their marketing dollars, they will also be able to accept online payments thus converting clicks into sales.
Both companies understand that happy customers translate into long term customers. The new joint venture promises to push them to the forefront of online solutions for business owners.
For more information visit their websites at
http://www.karmasnack.com and http://www.merchantdatasystems.com
Karma Snack: First in Ranking and First in Results
Karma Snack
429 Lenox Avenue
Miami Beach, FL 33139
(305) 537-3738
(800) 861-8889
Merchant Data Systems, Inc.
P.O. Box 402307
Miami, FL 33140
(800) 249-6377
(305) 538-5050
Fax: (305) 538-2659
###