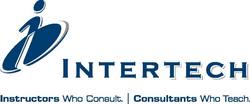 RESTful web services are generally considered an easier approach to create web services. In addition, they're lighter weight and use web standards to exchange data
Saint Paul, MN (Vocus) February 17, 2010
Intertech will deliver two free presentations on Java RESTful Web Services on March 25, 2010. These Oxygen Blast presentations are focused on real world, practical content and delivered in two concise hours. The first offering will be at Intertech's headquarters in St. Paul, MN at 9:00 AM CST. The second offering will be delivered live for customers throughout North America and delivered via a webinar at 1:00 PM CST.
"RESTful web services are generally considered an easier approach to create web services. In addition, they're lighter weight and use web standards to exchange data," stated Intertech Partner, Instructor, and Director of Training James White.
The presentation will cover how RESTful Web services are considered a lighter and easier to learn approach to Web services (versus SOAP-based Web services). In addition, the presentation will cover how RESTful Web services take advantage of the Web's standards and protocols to exchange data, how Java RESTful Web services can be created with a number of API's but a very recent specification, and how JAX-RS simplifies RESTful Web services development.
"JAX-RS leverages POJOs and annotations to create RESTful Web services. There are several implementations of JAX-RS that already exist. Further, JAX-RS is officially part of the new Java EE 6. For these reasons, we expect to see an increase in RESTful web services," shared Mr. White.
Intertech delivers advanced training on Java technologies including Spring Framework Training, Ajax, XML, and .NET technologies including ASP.NET Training.
Intertech is a Microsoft Gold Partner, a Microsoft Inner Circle member, a five time winner of the Best Places to Work in Minnesota, a finalist in the Wall Street Journal's Winning Workplaces award, a multi-year winner of the Inc. 500 and the Inc. 5000 awards for company growth, a winner of the Forbes ASAP growth award, and a winner of the Minnesota Fast 50 growth award. Intertech has been in Inc., Forbes, Upsize magazine, the Star Tribune, the Business Journal, the Pioneer Press, the Hudson Star-Observer, Minnesota Business, and Twin Cities Business Monthly.
###